BY MARIELLE D. MARNE | DECEMBER 31, 2013
Persnickety pets give four-paws up to Top Dog Foto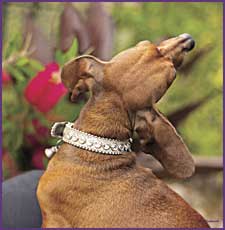 Pets are family, so why wouldn't you have quality photographs taken of them? What better way to immortalize a cat, dog or any beloved critter than in a portrait taken by award-winning photographer, Allison Quattrocchi.

Quattrocchi, a divorce mediator/attorney by profession, has a passion for animals, thus she recently shifted her focus with Top Dog Fotography. But don't expect a CD of wallet-sized prints or silly shots of dogs in sunglasses. With Top Dog Foto you get fine art photographs that are printed on archival paper (or canvas, wood or metal, depending on your desire) with ink that doesn't fade or crack. It's a true investment that genuinely captures the love you have for your companion animal. As a matter-of-fact, that's Quattrocchi's tagline: "It's about capturing the love and making you smile."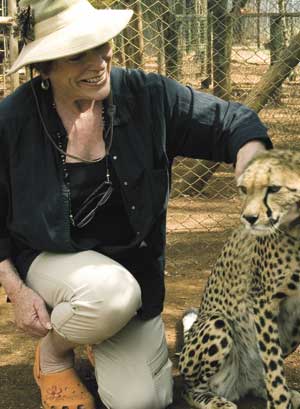 Once an appointment is set, Quattrocchi comes to your home, where your pet is most comfortable. She can spend two to three hours getting the best shots. "Believe it or not, even pets have good and bad sides," she explained. She prefers natural lighting but can furnish artificial illumination if necessary. And because owners and animals are often inseparable, Quattrocchi takes photos with pets and their people. See some tender moments at www.topdogfoto.com.

Quattrocchi has taken photographs on safari around the globe, she's trained with some of the best in the field, and her shots hang in various galleries. One with an altruistic heart, she volunteers at the Arizona Humane Society so she can help pets get adopted with images that reflect the essence of each animal.

Don't delay! It's a new year and the optimal time to adorn your walls with a fine art print of your two- or four-legged, feathered, furred or scaled love! Gift certificates available. Contact Allison Quattrocchi at 480-949-7948 or allison@topdogfoto.com.