BY LINDA BENTLEY | DECEMBER 4, 2013
Golden parachutes, perquisites and rewarding failure
Translated into dollars, Glassman is getting paid approximately $180 extra per week just to show up
CAVE CREEK – Despite Vice Mayor Adam Trenk's assertions that former Town Manager Usama Abujbarah would not give up the "golden parachute" packed for him by a previous council and sue the town, that's exactly what has occurred exposing the town to potential liability in excess of $3 million.

The lawsuit followed Trenk's log-rolled motion to not only terminate Abujbarah and sideline him to an undefined status, but hire an interim town manager, call for a financial audit and other items not properly agendized.

So far, the lawsuit has cost the town approximately $22,000 in legal fees through October and the lawsuit is just getting started.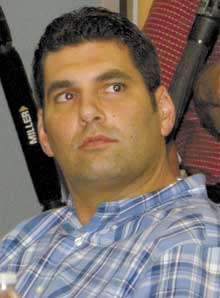 While we're on the subject of legal fees, Interim Town Manager Rodney Glassman (l) has initiated $2,789 in legal fees with Dickinson Wright/Mariscal Weeks over and above the monthly fee agreement of $7,500 regarding a "Horse Sanctuary Project."

Although there are supposedly memos, research documents regarding grazing statutes and draft memos regarding acquisition options with the state land department that were reviewed by the town's attorneys with respect to the Horse Sanctuary Project, the town claims there are no public records associated with our request for such records.

In October, an amendment to the town's contract for legal services was introduced by Trenk and passed by council.

Trenk amended the contract to say the town manager cannot engage counsel without prior approval from council.

Interestingly, the amendment was passed by council in October while the fees for the Horse Sanctuary Project were incurred by Glassman in September.

Meanwhile back at town hall, it appears this council has packed and repacked a golden parachute for Glassman.

While council wanted the public to believe Glassman's employment agreement would be pretty much identical to Abujbarah's other than the interim period to "end no later than Jan. 8, 2014, subject to earlier termination as set forth herein" at "a salary in the annualized amount of $112,000, or $2,153.85 per week," with specific duties to be carried out, that is simply not the case.

It appears the town is not only paying Glassman mileage at the IRS reimbursement rate of $.565 per mile, they're paying Glassman mileage to commute to and from town hall, which, from his home in Biltmore Estates in Phoenix, comes to just shy of 80 miles per day.

Translated into dollars, Glassman is getting paid approximately $180 extra per week just to show up.

However, he spends little time at town hall and doesn't show up sometimes for days at a time, yet his mileage reimbursement requests don't seem to deduct those days, while he's added commutes to town hall on Friday when it's closed.

This is over and above the other mileage for which he is reimbursed for travel on town business.

Sonoran News contacted myriad cities and towns and could not find a single one that reimburses its city or town manager for mileage to commute to and from work.

So, built into Glassman's employment agreement is a provision that pays him an additional $9,400 (annualized) just to show up.

Although Glassman doesn't show up at town hall every day, his mileage reimbursement requests include reimbursement for commuting four days per week and sometimes an additional day.

Council recently voted to give Glassman a retroactive $10,000 per month raise, despite opposition from the community and, more recently, voted to extend his contract, which was to terminate "no later than Jan. 8, 2014," through Feb. 14, also despite public outcry.

Glassman has been unable to fulfill the terms of his employment agreement, which included selecting an independent third party for the purpose of conducting an audit of the funds of the town of Cave Creek, with results to be presented to council no later than Dec. 1, 2013.

Dec. 1 has come and gone and there has yet to be a presentation to council.

Because he delayed starting the process for selecting a permanent town manager, his contract has been extended by more than a month.

Glassman has also hired an independent contractor to provide "community outreach coordination services" to a tune of $1,000 per month to work a minimum of 10 hours per week.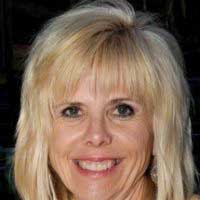 The Independent Contractor Agreement with Patricia "Patty" Pollnow (r), a Carefree realtor licensed since August 2013, was signed by Glassman on Oct. 15 for a period of nine months and states, "The town shall not terminate this agreement before the expiration of the term," unless Pollnow breaches the agreement or violates the law.

So there's another $9,000 expense associated with Glassman's employment with the town.

Under "Scope of Work," it states Pollnow will "Assist the town manager in achieving the objectives in the marketing of the town of Cave Creek through collaboration with local business, non-profits, and other community organizations. Works with media outlets, community events, and regional non-profit organizations to create and maximize opportunities to increase the identity of the town."

Under "Essential Functions and Abilities" it states: "Develops relationships with local businesses, non-profit organizations and media outlets in order to promote special events in the town of Cave Creek and overall, enhance the relationship between the town of (sic) local business community."

There's another fail for Glassman. Not once has Pollnow contacted Sonoran News, which is not just a media outlet but a local business and the official newspaper of the Town of Cave Creek.

And, at Glassman's apparent urging, the town cancelled its ad with Sonoran News, distributed to over 36,000 mailboxes in six zip codes, for the Taste of Cave Creek event while providing a monthly shopper with rack distribution only and which a recent survey indicated has zero readership within the town, with advertising.

To date, we've received neither a press release nor any other form of communication from Pollnow.

As for the newly seated slate of council members who campaigned heavily on fiscal responsibility, they continue to vote to reward failure at taxpayer expense.