Guest Editorial

BY STEVE LAMAR | OCTOBER 9, 2013
For the Love of Cave Creek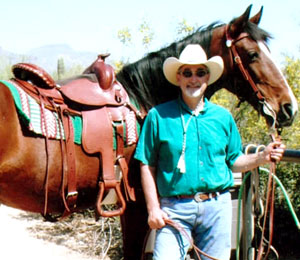 The out of town funded, big money, dirty tricks, vendetta motivated, slate politics of the 2013 election in Cave Creek has brought this town to a real crisis point. The very soul of this town is at greater risk now than it was in 1986 when we became a town, and wrote a General Plan to protect the natural beauty, and quiet dignity of Cave Creek.

I moved to Cave Creek in 1986. There was a four-way stop sign at Cave Creek Rd., and Carefree Highway. There was nothing along Cave Creek Rd. after a few small businesses at the edge of developed Phoenix around Bell Rd. Tatum Road didn't exist. After long hours at the Attorney General's office in down town Phoenix, I would mark the "getting back to the country" point just past Bell Rd.

Cave Creek Road was a sleepy two lane country road with the untouched desert pushing in to its shoulders. In places the trees would encroach up over the road and create a canopy of sorts. It was a peaceful calming drive home, much needed with the realities of prosecuting members of the Aryan Brotherhood, and Mexican Mafia all over the State in Attorney General Bob Corbin's Organized Crime Division. You work fighting the worst of the incarcerated underbelly of this Country, and a quiet country road home to Cave Creek is the place you try to forget that they want to kill you, the pressure of complex investigations, grand jury presentations, and trial after trial knowing you are only putting a dent in the evil that abounds among us.

Cave Creek was the place to get back to the outdoors, hard physical work, country quiet, the horses, dogs, the barn, the stars. We would ride from Carefree Highway along Cave Creek to the National Forest; the Rancho Manana Golf Course did not exist. This was before the seven year drought, and the big fires to the north. A time when Cave Creek was lined with cottonwoods, ran for many months a year, and was dotted with shaded deep pools canopied by trees.

It was a riparian masterpiece, and a horseman's dream. Places so beautiful they took your breath away, and made your heart ache for those poor souls living in a condo on Thomas and Central.

I fell in love with Cave Creek because it was a sanctuary, a place where they knew your name at the feed store, and what you were going to order for breakfast when you rode up on your horse, and the waitress saw you switching from headstall to halter and lead rope at the hitching posts.

The politics were truly local and looking back, innocent. There were many who fought for incorporation of the town, and a General Plan to preserve our wild land and life, and develop a trail system that provided access to the beauty that enveloped this little rural western town. There were other forces who wanted to carve this town up into little lots to maximize profit, but they were right up front about it. They spoke in the name of property rights.

You see, there has always been a sharp divide between folks who want to serve this town, and protect what makes it genuine, rural, and beautiful, and folks who want to profit at the expense of the town.

Until this last election Cave Creek had yet to experience the lies, dirty tricks, money driven, corrupting influence of big P- Politics. The tactics and self serving people we all hate in Washington and hope to deny have targeted Cave Creek as a place ripe for exploitation.

Money from New Jersey, and Pennsylvania. A slate run by a candidate who still doesn't live in Cave Creek. Who orchestrated the public, and unconstitutional, lynching of a long time independent, effective town manager, as the first official act of his vendetta driven slate majority. Drunk with power, he, in the Motion to fire the last vestige of independence at town hall, moved to hire a temporary town manager with no experience, who just happens to be a long time friend and politico who lives in a condo in Phoenix.

A week ago in a response to a demand for public records, it was discovered that the slate members Durkin, Monachino, Spitzer, and their leader Trenk have generated no electronic or hard copy evidence that they have done anything to purchase the annexed open space to preserve the genuine rural nature of this town.

In one of the most blundering moves perhaps in the history of the town, they orchestrated a three ring political circus on the same night they invited the State Land Commissioner to speak at town hall. She sat there and watched as slate supporters jeered and shouted at a Scottsdale Councilman while Trenk, Francia, Glassman, Durkin, Spitzer, and Monachino laughed in his face.
When the commissioner's turn came she mumbled a few words about her duties and, clearly disturbed, got the heck out of there.

The Slate Majority and their new best friend, Mayor Francia, don't have a clue what it takes to present a win win argument to the State Land Department to motivate it to go forward with the auction of open space. Presenting themselves as posturing, small town political hacks who are willing to pervert the rich heritage of this town for a photo op with a buffalo, and treat a Scottsdale Councilman with total disrespect certainly could not have, and did not, impress the land commissioner.

The Mayor has spent around 8,000 of our dollars on self promotion letters extolling the virtues of himself, his new slate friends, and our Out of town Manager. He is on track to spend $24,000 by the end of the year on his monthly political flyers that you are paying for.

The Mayor and his new slate friends have made a national laughing stock of this town in an attempt to infringe on the intellectual property of Scottsdale.

The Slate Council members are facing a huge civil rights lawsuit for the unconstitutional public lynching of our long time town manager. You will likely have a big bill to pay on this one.

They have spent nearly $ 80,000 on software to find pot holes in our roads announcing this waste as the Slate's promised Road Maintenance Master Plan. Golly, I'll bet a couple of you and I could tell them what roads need maintenance in a couple days driving around town. But then how would they take credit for a Master Plan?

The town staff is demoralized.

Town hall is totally politicized and used in service of the politicians in direct contravention of the founding documents of the town.

"Fast Fingers "Francia (the nickname bestowed on him by his slate supporters) has challenged the Scottsdale City Council to a gun fight. Apparently Scottsdale Council has been smart enough not to take the bait.

Sorry folks, but I have faith you don't see traffic jams of people from Phoenix, Circus Political Stunts, self promotion, and unconstitutional vendettas as leadership.

A corridor of open space from Carefree Highway to the National Forest, like the Spur Cross Preserve, would set us apart from the rest in a positive, genuine, lasting way.

That would be leadership in my view.

For the Love of Cave Creek. Get Connected. Stay Connected. This is your town.

Protect it.

Steven LaMar is a Horseman and Citizen of Cave Creek.