OCTOBER 9, 2013
Wounded Warriors restore health in Soldier Ride Phoenix on October 17-20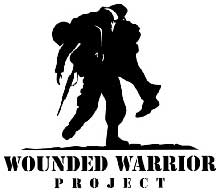 PHOENIX – Wounded Warrior Project (WWP) Soldier Ride presented by GEICO will arrive in Phoenix on October 17 for a three-day rehabilitative cycling event. Soldier Ride brings Wounded Warriors from the region and across the country together for a long weekend focused on physical health and wellness, camaraderie, and healing. Events include a bike fitting where warriors are fit with adaptive equipment, and two days of rides through Encanto Village to Paradise Valley as well as Cave Creek. There will also be physical health and wellness events such as a yoga session throughout the long weekend.

During the ride, WWP provides state-of-the-art cycling equipment to Wounded Warriors at no cost, which includes adaptive hand cycles, trikes, and bicycles to accommodate various injuries and disabilities, as well as upright road bikes for riders not requiring adaptive equipment.

"Solider Ride gives Warriors a chance to interact and recreate bonds often lost when separated from their units. A Wounded Warrior Project backpack was one of the first things I saw after waking up in the hospital and the organization has been instrumental throughout my recovery since," said Derek Duplisea, a WWP Alumnus who sustained a traumatic brain injury and severe orthopedic injuries from flying shrapnel during a suicide bomber attack while on deployment in Iraq with the Army in 2006. Duplisea, who attended Soldier Ride Phoenix last year as an Alumnus, now works with WWP full-time as the alumni regional director for the western United States. He will attend Soldier Ride again this year as a teammate.

The Soldier Ride staff carefully plans each route, and engages the local community and law enforcement for support. On Friday, October 18, the ride will begin at North Central Avenue in Encanto village and will end at North Tatum Road in Paradise Valley. The following day, the ride will begin and end in Cave Creek.

Soldier Ride presented by GEICO, is also being supported across the country by U-HAUL, a founding partner of Soldier Ride and proud supporter of WWP.