BY LINDA BENTLEY | OCTOBER 2, 2013
Court of appeals rules empowerment scholarship accounts constitutional
'This program is a lifesaver for children who have special needs or who were consigned to failing schools'
PHOENIX – On Tuesday, the Arizona Court of Appeals upheld the constitutionality of empowerment scholarship accounts (ESA) challenged by the teachers' union and other special interest groups.

Arizona is one of a majority of states in which school vouchers have been ruled unconstitutional, whereas the state Constitution prohibits government funding of private or religious schools, and the teachers union claimed ESAs violate that provision.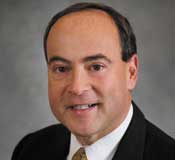 Attorney Clint Bolick (r), vice president of litigation for the Goldwater Institute, which designed the ESA program and defended it in court as an intervenor, said, "Once again the kids have beaten the special interests. This program gives families the resources to tailor education to their children's individual needs."

ESAs, passed into law by the legislature via SB 1553 in 2011, provide scholarships to students with disabilities, foster children, students in D and F-rated public schools and children from military families.

The state deposits their share of education funds in accounts that may be used for private school tuition, tutoring, distance learning, computer software, public school classes, community college classes, curricula and other expenses. If any funds remain, they can be saved for college.

According to the Goldwater Institute, hundreds of children, most of them students with disabilities, have opted to use ESAs for the 2013-2014 school year.

The court of appeals found the ESA program "does not result in an appropriation of public money to encourage the preference of one religion over another, or religion over no religion," and stated, "Any aid to religious schools would be the result of the genuine and independent private choices of the parents."

Parents are only required to educate their children in reading, grammar, mathematics, social studies and science.

The court found the ESA to be neutral in all respects toward religion, while directing aid to a broad class of individuals defined without reference to religion.

It called the program "a system of private choice that does not have the effect of advancing religion," and agreed with the trial court that the ESA does not violate the Religion Clause of the Arizona Constitution.

The court also concluded the program did not violate the Aid Clause, which states "No tax shall be laid or appropriation of public money made in aid of any church, or private or sectarian school, or any public service corporation."

Because the specified object of the ESA is the beneficiary families, not private or sectarian schools, it allows parents to use the funds deposited in the empowerment account to customize their children's education to meet their unique educational needs.

And, depending on how parents choose to educate their children, it may or may not include paying tuition at a private school and their choices are not limited to nongovernmental providers.

When the Supreme Court ruled a voucher program to be in violation of the Aid Clause because every dollar was earmarked for private schools, it also noted "there may well be ways of providing aid to these student populations without violating the constitution."

Since ESAs may be used to purchase a wide variety of services from religious, nonreligious and public providers with no funds preordained for a particular destination, the court found they do not violate the Aid Clause.

Statute sets the ESA funds at 90 percent of the base support level for that particular student and does not force or encourage parents to use the ESA to pay private school tuition.

Because the ESA is neutral as to the parental choices offered, which are voluntary and reversible, and simply an exchange of one type of educational service for another, the court concluded the ESA does not unconstitutionally condition receipt of a government benefit on the waiver of a constitutional right to a free public education.

Bolick noted this ruling paves the way for other states where vouchers have not been constitutionally feasible to implement education savings accounts in their states and said, "This program is a lifesaver for children who have special needs or who were consigned to failing schools. For such children, there can never be too many options."

Considered a legal pioneer, Bolick has argued and won cases in the United States Supreme Court, the Arizona Supreme Court, and state and federal courts from coast to coast. He has won landmark precedents defending school choice, freedom of enterprise, and private property rights and challenging corporate subsidies and racial classifications.