BY MARIELLE D. MARNE | OCTOBER 2, 2013
Lose no time getting in to Finders Creekers where bargains await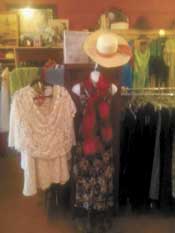 CAVE CREEK – As Finders Creekers approaches its one year anniversary, owner Dixie Kobey already has plans for a makeover! Her first step is getting away from consignments. But bargains will still abound! If you have some brand name, designer clothes, bring them in and Kobey may just buy them outright. She's currently seeking all things Western - handbags, boots, accessories, hats.

She's also doing the shopping for you by seeking out closeouts, overstocks and other great deals to pass on the savings to new and her already-loyal patrons. "We have so many repeat customers," said Michelle Wampler, whom you'll find behind the counter when Dixie is looking for more fun merchandise.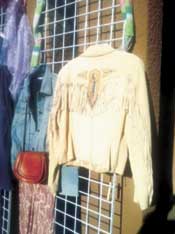 Finders Creekers has a little something for everyone. Guys, come on in and check out the offerings. If you're fashion-challenged both Kobey and Wampler excel in customer service. They can size you up and point you in the direction of flattering colors and styles. The store is just big enough that you get boutique attention but at discount pricing. Unlike at department stores, you'll discover one-of-a-kinds, vintage, gently used, and of course, new! Items change daily, so stop in often.

If you need a gift, Finders Creekers also carries books, knickknacks, jewelry, pictures, horse tack, treasures of all sorts. And as summer is bid adieu, and more temperate temperatures tumble in, Kobey has designs on hosting after-hours parties, trunk shows, even a yard-type sell off. Watch the Finders Creekers Facebook page for events and sales.

Finders Creekers is located at 6554 E. Cave Creek Rd. #12 (near the DQ). Phone 602-739-3494 for hours.