BY LINDA BENTLEY | SEPTEMBER 25, 2013
CAIR rates America's Islamophobia 5.9 on a scale of one to 10
Islamophobic rhetoric remains socially acceptable … 'citizens are quite comfortable not only opposing … but also being public about the fact'
WASHINGTON – In concert with the Council on American Islamic Relations (CAIR), considered a terrorist-sponsoring organization and unindicted co-conspirator in the Holy Land Foundation trial, making headlines for money laundering and changing its name to the Washington Trust Foundation (Yes, that's right, WTF), it just released its 2013 report titled "Legislating Fear – Islamophobia and its impact in the United States" for the period January 2011 through December 2012. CAIR rated Islamophobia in America during the two-year period covered by the report as a 5.9 on a scale of one to 10, with one being an America free of Islamophobia and 10 being the worst situation for Muslims.

While this is down from CAIR's 2010 rating of 6.4, browsing through the 162-page report it becomes clear CAIR considers everyone Islamophobic for pointing out how Islam and the teachings of the Quran are fundamentally incompatible with American law, culture and Western civilization in general. The report's key findings claim the Islamophobia network's inner core is comprised of at least 37 groups whose primary purpose is to promote prejudice or hatred against Islam and Muslims, with an additional 32 groups, whose primary purpose does not appear to promote that same prejudice or hatred but are organizations that regularly demonstrate support for Islamophobic themes, making up the network's inner core.

It asserts the inner core of this Islamophobic network had access to nearly $120 million between 2008 and 2011 with key players receiving large salaries "as they encouraged the American public to fear Islam." The report states 78 bills or amendments were introduced in the legislatures of 29 states and U.S. Congress between 2011 and 2012 "to vilify Islamic religious practices," 62 of which contained language drafted by David Yerushalami's American Laws for American Courts (ALAC) model legislation.

And, in at least 11 states, the report claims mainstream Republican leaders introduced or supported anti-Muslim legislation. The report claims anti-Muslim trainers serving law enforcement and military personnel were dealt a blow in 2011 when federal agencies agreed to review their training on Islam and remove biased or inaccurate material.

It revealed there were 51 recorded anti-mosque acts during the reporting period with 29 occurring in 2012, noting there were spikes (7) in May 2011, which the report states were likely related to the killing of Osama bin Laden, and August 2012 (10), possibly in reaction to the killing of six Sikh worshippers in Oak Creek, Wis. Last, it claims, "Islamophobic rhetoric remains socially acceptable. Research released in 2011 found, 'citizens are quite comfortable not only opposing [extended citizenship to legal Muslim immigrants], but also being public about the fact.'"

It calls out Reps. Peter King, R-N.Y., Michelle Bachmann, R-Minn., in partnership with Frank Gaffney (Center for Security Policy), whom they call an inner core leader, for launching a campaign accusing Muslims in public service of infiltrating the government on behalf of the Muslim Brotherhood. It claims those efforts backfired and ended up being "a very welcome example of public officials supporting Americans of the Islamic faith in a bipartisan manner."

Of the 37 groups identified by CAIR to be part of the Islamophobia network's inner core the report points out Americans Against Hate, Citizens for National Security, Counter Terrorism Operations Center, Florida Family Association, United West, and ACT! For America, are all based or headquartered in Florida. Some of the more well-known organizations that made their inner core list include: Atlas Shrugs, Bare Naked Islam, Christian Action Network and Jihad Watch.

The report calls out Daniel Pipes and his Middle East Forum (MEF), which it considers a longstanding component of the Islamophobia network, for making a statement in 1990 that raised concerns about "brown-skinned people" with "different standards of hygiene" immigrating to America. CAIR reveals the amount of grants MEF contributed to various organizations CAIR considers Islamophobic, including $1.2 million to Steve Emerson's Investigative Project on Terrorism between 2009 and 2011.


CAIR is upset with people and organizations formed to expose pro-Islamic bias in K-12 educational materials, the Quran's acceptance of pedophilia, lying to achieve the goal of spreading Islam and killing those who refuse to convert, while calling those who believe President Obama is a Muslim with questionable loyalty to America conspiracy theorists. It devotes a lot of space to condemning blogger Robert Spencer (l) and Jihad Watch as "notorious for its depiction of Islam as an inherently violent faith," and for referring to Islam's Prophet Muhammad as a "con man," whereas he knows what he is saying is false but does so to fool his followers.

Spencer has also stated, "Unfortunately … jihad as warfare against non-believers in order to institute Sharia worldwide is not propaganda or ignorance, or a heretical doctrine held by a tiny minority of extremists. Instead, it is a constant element of mainstream Islamic theology." CAIR names Spencer as part of the top 10 "Anti-Islam inner circle."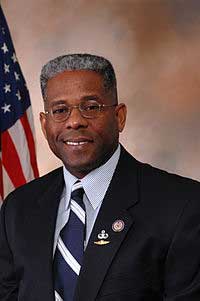 Former U.S. Rep. Allen West (r), R-Fla., is called out in the report as being fined $5,000 for using improper methods to force information out of an Iraqi detainee [that saved the lives of men under his command], claiming he was aware of 78 to 81 Democrat members of Congress that are members of the Communist Party and for stating Islam is not a religion and Muslims are a "fifth column" in America. West has called Islam a "very vile and very vicious enemy that we have allowed to come to this country."

CAIR wants to see the term Islamist dropped or modified, claiming many Muslims who wish to serve the public good are influenced by the principals of their faith and "Islam teaches Muslims to work for the welfare of humanity and to be honest and just." The report states, "If this inspiration came from the Bible, such a person might well be called a Good Samaritan. But when the source is the Quran, the person is an 'Islamist.'"

CAIR would also like to see federal, state and local law enforcement agencies review their counter-terrorism materials and remove information it considers biased against Islam. CAIR would like to see all adhere to the Department of Homeland Security's federal interagency guidelines on "Countering Violent Extremism Training: Guidance and Best Practices."

Yes, those are the same guidelines in which former DHS Secretary Janet Napolitano, in collusion with the Southern Poverty Law Center, called out Christians, returning veterans, patriotic Americans and Tea Party members as potential terrorists, rather than radical Islamists.