JULY 17, 2013
See wolves, coyotes, raccoons, owls during full moon on July 22
SCOTTSDALE – Visitors to Southwest Wildlife Conservation Center (SWCC) can see and hear wolves howling, coyotes yipping, raccoons frolicking and owls hooting under a full moon on Saturday, July 22.

JULY 17, 2013
A third Desert Harvest Workshop on desert edibles and is being offered by the Desert Awareness Committee of the Foothills Community Foundation on Saturday, August 17 beginning at 8 a.m. at Desert Awareness Park.
JULY 17, 2013
ANTHEM – The 9th Annual Daisy Mountain Veterans (DMV) Parade will be held on Saturday, November 9 in Anthem beginning at 10 a.m. DMV would like to pay special tribute to the many generous sponsors who supported them financially in 2012 during difficult economic times.
JULY 17, 2013
DAR attends 2013 Continental Congress
ASHINGTON, D.C. – Ten members of Grand Canyon Chapter, National Society Daughters of the American Revolution, of Scottsdale, attended NSDAR Continental Congress in Washington D.C. June 26-30.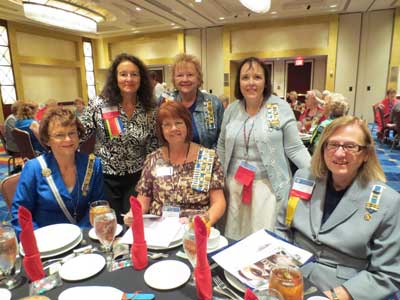 Top L-R: Marjorie Collins, Betty Heenan, Ann Curry. Bottom- L-R: Stephanie Troth, Terri Mott, Kathy Shields. The Grand Canyon Chapter will hold their next local meeting on Saturday, September 7, 2013 at 11:30 a.m. with a celebration of Constitution Week and the American Legion Post 64 presenting their program, "Evolution of the American Flag." For information on meetings or the DAR, contact Regent, Katie Paulsen, at azkpaulsen@yahoo.com or visit http://grandcanyon.arizonadar.org/.