BY LINDA BENTLEY | JULY 10, 2013
Yarnell Hill Fire victims return to devastation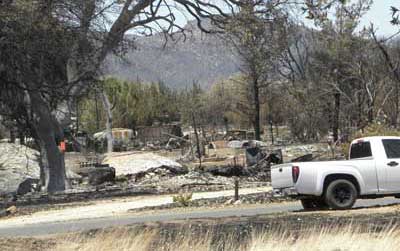 YARNELL, Ariz. – After being evacuated from their homes on June 30, Yarnell residents were allowed to return to their homes on Monday, July 8, some to find their homes completely destroyed; others only needed to clean out their refrigerators after a week with no power.

Yavapai County Sheriff's Office only allowed residents back into the community after checking in at the bottom of the hill with ID and proof of residency.

While there was strict enforcement of the evacuation, there were also a few reports of looting and at least one burglary.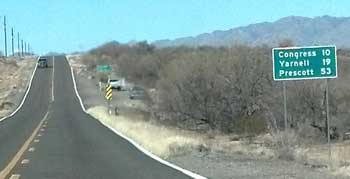 Shortly after turning on to State Route 89 from State Route 93, there is a sign marking Yarnell as being 19 miles down the road, which will forever be a reminder of the 19 members of the Granite Mountain Hotshot Crew from Prescott who lost their lives fighting the fire.

Photos by Linda Bentley