JULY 10, 2013
Desert Stages Theatre Presents Cult Classic "The Rocky Horror Show"
Fri., July 12 and continues through Sat., Aug., 10; Tickets at DesertStages.org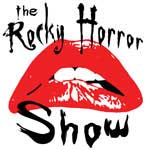 SCOTTSDALE – Desert Stages Theatre presents cult classic The Rocky Horror Show, Fri., July 12 thru Sat., Aug., 10, beckoning fans to travel with newly engaged couple Brad and Janet as their day is turned upside down in a world of Transylvanians.

This DST Mainstage Series production is rated R and directed by JPaoul C. Clemente. While true to the original script, DST also presents a fresh take on this award-winning musical and cult movie classic. The characters have become iconic, however, this talented cast has made each character truly their own, characters the audience will not soon forget. "Don't dream it, be it" rings true in this fast-paced, humorous, and yes, sincere production.

The cult classic The Rocky Horror Show invites patrons to experience the inner freak of mad scientist Dr. Frank 'n Furter as he takes guests through a journey no sane person has gone before. From the moment Brad and Janet enter the doorway of Dr. Frank 'n Furter's home they discover an unusual world of transvestites and the scientist's masterpiece creation Rocky Horror himself.

The Rocky Horror Show was originally written by British writer Richard O' Brien. The first performance occurred June 1973 debuting at The Royal Court Theatre Upstairs in Sloane Square, London. The first run of the show concluded in mid-1980 running as a six-week workshop. After much success filling the theatre's 60 seats, the show moved to a larger theatre to accommodate a larger audience of more than 500.

Named Best Musical in 1973 by the London Evening Standard's annual poll, The Rocky Horror Show remains a popular musical in England. American film producer Lou Alder sought the rights to the play and took it to the Hollywood screen.

Tickets are available at www.DesertStages.org; by phone, 480.483.1664, and also at the theatre box office, 4720 N. Scottsdale Road, north side of Scottsdale Fashion Square. Tickets for Mainstage Series productions are $25 for adults; $22 for seniors and students. Tickets are $18 for groups of ten or more.