JUNE 26, 2013
Arizona's only all day, all night Halloween event planned for October 26
CAVE CREEK – Halloween will be spookier than ever during this year's Cave Creek Wicked. On Saturday, Oct. 26, 2013, Cave Creek Wicked kicks off with fun for families, couples and singles from 11 a.m. – 4 p.m.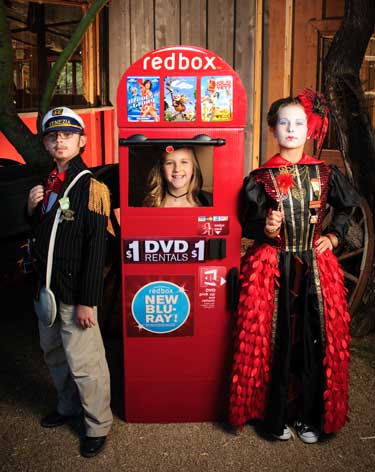 During this portion of the event, visitors will enjoy fun on the entire west end of Cave Creek along Cave Creek Road including:
• community-wide trick or treating
• pet costume contest/parade (1:30 – 3 p.m.)
• horse costume contest (11 a.m.)
• horse decorating
• Adaptive Force Thriller dancers
• face painting and balloon fun
• salsa tasting
• music
• arts and crafts
• fire and police fun and an auction at Clearance Time
• fashion show and crystal and glitter tattoos at Pink Cadillac
• food and beverage
• kids' costume contest (12:30 -1:30 p.m.)
• great music on the street

For the late night costumed crowd, beginning at 7 p.m. through 1:30 a.m. on October 26, board a complimentary bus from that continuously loops to and from the town's top saloons for wicked staggered costume contests, specialty themed cocktails and prizes.

The saloons are:
• 7 p.m.: Big Earl's Greasy Eats
• 8:15 p.m.: Smokehouse
• 9:30 p.m.: Buffalo Chip Saloon
• 10:45 p.m.: Harold's Corral
• 12 p.m.: Cave Creek Tap Haus

For more information, visit www.cavecreekwicked.com.