JUNE 26, 2013
The Drowsy Chaperone
Through June 30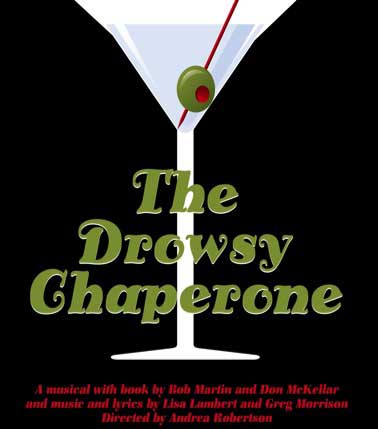 The Summer 2013 Main-stage Theatre Production is the musical The Drowsy Chaperone, directed by Andrea Robertson. Our narrator, a fan of vintage musicals is feeling a little blue and so to cheer things up he decides to play his favorite record. No sooner has the needle touched down than we, together with the narrator, are transported to 1928 and into "The Drowsy Chaperone", a play-within-a-play full of fun, laughter and love; a true cliché of the golden age of musicals. Throughout our journey our faithful narrator gives us interesting facts and opinions on the performance and lifts everyone's "blues" away.

Musical Director: Ken Goodenberger and Choreographer: Lisa Gray-Young

Performances are June 28 and 29 at 7:30 p.m. and June 30 at 2 p.m. Admission is $15 for adults, $12 for seniors (55+)/staff, $10 for students with ID and $8 for children 12 and under. Tickets can be purchased by calling 602-787-7738 or online.

There will be an additional $2 charge for tickets purchased at the door one hour prior to the performances.

For more information, go to www.paradisevalley.edu/cpa or call 602-787-7738.