BY MARIELLE D. MARNE | MAY 15, 2013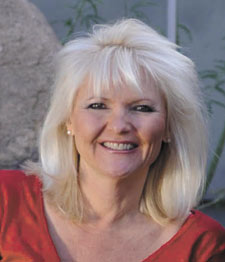 CAVE CREEK – From land to luxury homes, you can count on Janet Mohr, with Realty Executives since 1988, to find the best property for your needs or bring you the most competitive sales price for your real estate.

But Mohr works hard for clients, be they buyers or sellers. She exceeds minimum continuing education requirements by the Arizona Department of Real Estate and earned countless designations. The most coveted is CCIM - Certified Commercial Investment Member, earned by a mere 7 percent of realtors worldwide! "It's like having a degree in real estate," Mohr said.

She has a passion for real estate and is constantly improving her skills, her knowledge, not only for her own edification, but for her clients. "When I decided to get my real estate license, my thought process was never to be the agent who outsells the others in numbers. It was to be the best to the people I work with individually! To be able to take a property and get it to its highest and best use." Mohr added, "I have met some great clients along the way and I am happy to call them my friends."

Mohr echoes sentiments it's a terrific time to buy/sell. "If you look at people who have great wealth, they all have portfolios in real estate," she explained. And that can be land as well as a new or second or rental home. "I have sold many large land pieces and work with highest and best use along with other experts in the field of development," Mohr offered. "Taking the vacant land and selling with a 10-31 exchange into an income property, so clients get income plus capture appreciation."

Learn more from Janet Mohr of Realty Executives: Mohr Homes at 602-980-7653 or visit www.mohrhomes.com.