MAY 8, 2013
ProMusica Arizona 10th Anniversary Season Finale to feature audience favorites and $10 tickets

Saturday, May 18 at 7:30 p.m.
Sundary, May 19 at 4:00 p.m.
Boulder Creek Performing Arts Center
40404 N. Gavilan Peak Parkway, Anthem

ANTHEM – In celebration of its 10th Anniversary Season, ProMusica Arizona is paying tribute to the audiences that have supported the organization from its beginnings in 2003. The concert performances on Saturday, May 18 at 7:30 p.m. and Sunday, May 19 at 4 p.m. at Boulder Creek High School Performing Arts Center in Anthem will feature the music genres most applauded by audiences and $10 tickets for PMAZ's 10th anniversary.

The musical celebration will include medleys of Andrew Lloyd Webber's Broadway musicals, Mozart's Symphony #40, Sousa's Stars and Stripes Forever, America and the hilarious one-act Gilbert & Sullivan musical, Trial by Jury.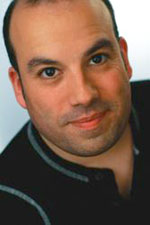 PMAZ will welcome professional guest performers Hector Coris, Ryan Glover and Asleif Willmer to the stage for
Trial by Jury
. Hector Coris will have the audience in stitches with his comedic portrayal of the learned Judge. He is an award-winning vocalist and performer originally from NYC, now living in Phoenix. Ryan Glover wowed PMAZ audiences last year as young Frederic in
Pirates of Penance
. Before he crosses the pond to study at the prestigious Guildhall School of Music and Drama in London, the talented tenor is returning to the PMAZ stage in the role of Edwin the Defendant and fickle lover. Hailed as "a most incredible voice" by
Arizona Daily Star
, Asleif Willmer is quickly gaining national attention as an up and coming soprano. She will play the role of Angelina the Plaintiff and jilted bride in the operetta.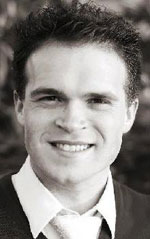 With more than 100 singers, instrumentalists and volunteers, PMAZ has come a long way since its beginnings in 2003 when 17 people met to start a community chorus to serve the North Valley communities of Anthem, New River, Desert Hills, Black Canyon City and Tramonto. The organization's reach has expanded as the chorale and orchestra, along with world-renowned guest talent, have performed in venues around the Phoenix metro area including the historic Orpheum Theatre in downtown Phoenix. PMAZ musicians have entertained nearly 90,000 people in over 130 performances during the organization's ten-year history, and is one of only a handful of community music programs in the country that include both orchestral and choral music. The organization is committed to meeting its musician's need to participate in professional quality performances, share music with audiences at affordable ticket prices, and build a sense of community with concerts the entire family can appreciate.
Tickets for PMAZ's 10th Anniversary Celebration are available at
www.pmaz.org
or by calling 623-326-5172. Tickets also can be purchased at Andrew Z Jewelry and the Deer Valley Credit Union in Anthem.

About PMAZ:
The mission of ProMusica Arizona is to enrich lives in the Greater Phoenix Area through innovative, joint performances of its multigenerational chorale and orchestra.