APRIL 17, 2013
Desert Foothills Land Trust's 18th Annual 'Sonoran Stars' fundraiser set for Sat., April 27 at Los Cedros USA
CAVE CREEK – Guests to this year's 18th Annual "Sonoran Stars" event to benefit Desert Foothills Land Trust will be treated to an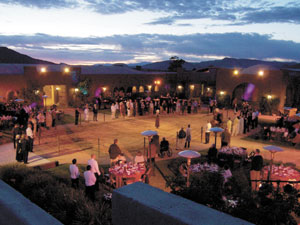 evening like no other on Sat., April 27. The non-profit organization, which works to protect the beautiful landscape of our fragile Sonoran Desert, decided to create a new experience for its valued supporters by moving the event to the elegant and majestic Los Cedros USA equestrian facility at 8700 E. Black Mountain Road in north Scottsdale.

"We're very excited to host our event at Los Cedros. It is a stunning venue with the feel of a Moroccan citadel, complete with immaculate stables, a large courtyard and lush gardens," said Sonia Perillo, Desert Foothills Land Trust's executive director. "Dinner will be prepared by Creations in Cuisine's Tony Rea and served under Western skies in the courtyard. Guests will view a captivating horse show and then dance to the music of Rhythm f/x, a five-member band that performs country and other popular songs. And, of course, we will continue with our tradition of inviting the non-profit Wild At Heart to release a rehabilitated owl."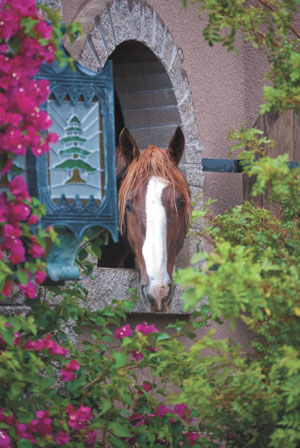 The Land Trust's conservation efforts are an important part of protecting the Sonoran Desert landscape that supports our community and businesses. "We simply cannot accomplish our important mission without the generous support of Sonoran Stars sponsors, guests and other donors year after year," said Perillo.

"Sonoran Stars" will begin at 5 p.m. with a cocktail hour and silent auction, but this year, there will be an upgraded bar and appetizers. As dinner winds down, auctioneer Letitia Fry will conduct a high-energy live auction which will include several coveted items that are sure to create a bidding frenzy. Throughout the evening, guests can stroll amid Los Cedros' tranquil landscaping and explore the horse stables.

Tickets to "Sonoran Stars" are $250 per person. Sponsor tables of 10 and premium sponsor packages are available. Guests are encouraged to dress in casual or Western attire and to anticipate cool evening temperatures. Valet parking will be available onsite.
To reserve tickets, visit www.dflt.org/sonoran_stars.php or call 480 488-6131.