APRIL 3, 2013
Miss Amelia Dellaripa State Finalist in the National American Miss Arizona Pageant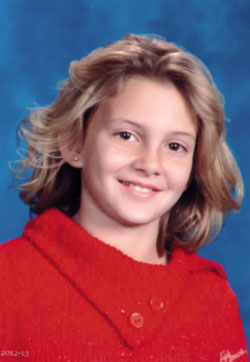 Miss Amelia Dellaripa, age 10, has been chosen as State Finalist in the National American Miss Arizona Pageant to be held June 2013 at the beautiful Double Tree Hotel in Scottsdale. National American Miss pageants are held for girls ranging in age from 4 – 18 and have five different age divisions.

Amelia Dellaripa will be participant in the Miss Arizona Preteen age division, along with other outstanding young ladies from across the great state of Arizona.

Miss Amelia Dellaripa's activities in the pageant include Formal wear, Miss Photogenic and Casual wear. Amelia also enjoys running track and field, playing the violin, student government and is an honor roll member. She enjoys activities with her friends, family and youth group.

Miss Dellaripa's sponsors include James and Ginger Dellaripa Bodhi and Evelyn, close friends and family, Dellaripa Anesthesia, Chaparral Medical Billing Company and Arizona Wild Desert Landscaping.