MARCH 13, 2013
Scottsdale spring training heats up – free trolleys provide options and ease for fans
Spring training sizzles this week in Scottsdale with five games at Scottsdale Stadium, other nearby baseball activities and the Made in Arizona Festival in the Downtown.

Fans can avoid parking hassles, grab a bite before or after the game and enjoy Downtown attractions by using Scottsdale's free trolley service. Four trolley routes provide convenient access to the stadium on game days and all that Downtown Scottsdale has to offer.

The World Champion San Francisco Giants play games tonight, Thursday, Friday, Saturday and Sunday at Scottsdale's award-winning stadium. For complete schedule and ticket information, visit www.scottsdaleaz.gov/stadium/springtraining.

Scottsdale's celebration of baseball extends beyond great Cactus League games. Vagabond baseball writer Charlie Vascellero shares his unique, humorous perspectives on spring training during a free multimedia presentation at 11 a.m. this Friday at the Civic Center Library, 3839 N. Drinkwater Blvd. – just a few minutes' walk from Scottsdale Stadium. For more information, visit: http://libcat.scottsdaleaz.gov/record=g1004866~S1.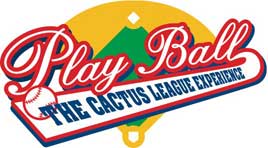 The library is also home this month to the Play Ball Cactus League Experience memorabilia collection. This free exhibit features one-of-a-kind items from the 2012 World Series and dozens of rare historic collectables from Cactus League teams past and present. For more information, visit: www.playballexperience.com.

For fans of local arts and crafts, the Made in Arizona Festival takes place from 10 a.m. to 5 p.m. Friday through Sunday on Fifth Avenue between Scottsdale Road and Goldwater Boulevard. More than 100 local artists and vendors are participating. For more information, visit: www.888artfest.com/art-shows/arizona/made-in-arizona-2013

Scottsdale's free trolleys make it easy to access these and other great local activities.

There are four different trolley routes to choose from:
• On game days, the Downtown Trolley operates a special event loop to serve the stadium every 15 minutes. Service on the extended Downtown route begins 90 minutes before the start of each game and ends 30 minutes after each game.
• The Hospitality Trolley provides seasonal service approximately every 30 minutes, seven days a week from the northern part of the city and stops directly in front of the stadium.
• From southern Scottsdale, service is provided by the Neighborhood Trolley every 20 minutes. The Neighborhood Route provides service all day to the stadium.
• The Miller Road Trolley provides service every 30 minutes to the stadium on weekdays and hourly on weekends.

Scottsdale offers a variety of free parking throughout the Downtown area along the Downtown Trolley route.

To see all the trolley routes, parking areas and more visit www.scottsdaleaz.gov/trolley. To request a free Downtown Events Trolley map, send an email to hwalter@scottsdaleaz.gov or call 480-312-2655.