BY LINDA BENTLEY | MARCH 14, 2013
Predictable and unpredictable election results
The fight for the remaining four Cave Creek Council seats will be determined in the May 21 runoff election
CAVE CREEK – In the ongoing tale of two cities, once again the town of Carefree produced somewhat predictable election results, electing its mayor and council in Tuesday's election, while Cave Creek will require a runoff election for four council seats.

In Carefree, 1,001 ballots of the 2,628 mailed were returned, which means in order to secure a spot as mayor or on council without going to the runoff election, candidates needed to receive a minimum of 501 votes.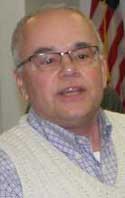 Mayor David Schwan (l) handily won his reelection with 825 votes.

All the current council members, with the exception of Arthur Gimson, who opted not to run again, were reelected and challenger Les Peterson was elected to the last open seat.

Carefree will not require a runoff election.

Cave Creek was a whole different story.

In Cave Creek, 3,433 ballots were mailed out, 1780 were returned but only 1,766 ballots were considered valid and sent to be tabulated, meaning 884 votes were needed to secure a post in the primary.

Mayor Vincent Francia was reelected with 1,138 votes.

Vice Mayor Ernie Bunch was also reelected with 909 votes, trailing challenger Adam Trenk, also elected, by two votes.

Mike Durkin, who received 883 votes, missed being elected by one vote and will head to the May runoff election.

Trenk is supported by a political action committee as part of a slate to replace the current council and spent over $15,500 of his personal $19,520 war chest, made up of contributions primarily from out of state and out of town contributors. Only about $800 in donation came from Cave Creek residents.

Bunch, on the other hand, filed a $500 threshold exemption and accepts no donations.
Also winning voter approval on Tuesday with 58 percent of the vote was ballot Question 1, authorizing the APS franchise.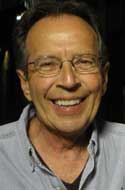 Mayor Vincent Francia (r) said he was extremely surprised by the election results, which had all of the challengers ahead of the incumbents, with the exception of Bunch, who was elected along with Adam Trenk.

With record spending during this election, Francia questioned if Cave Creek can now be bought.

Runoff elections are held between the candidates receiving the highest number votes up to double the number of seats left to be filled.

In Cave Creek, that means eight candidates will vie for the four remaining seats, with Councilman Steve LaMar, who received the lowest number of votes, eliminated from the race.

The runoff election on May 21, which will also be an all-mail election, will pit slate challengers Durkin, Reg Monachino, Charles Spitzer and Eileen Wright against incumbent council members Shelley Anderson, Dick Esser, Jim Bruce and Thomas McGuire for the remaining four seats.

This election will be for a term of three-and-a-half years, instead of the normal two-year term, in order to bring the two towns into alignment with statute requiring all elections, with few exceptions, to be held in November.

Along with the Cave Creek Council runoff election, the May ballot will also include the referendum on council's vote to rezone four acres immediately west of the CVS drug store on the corner of Cave Creek Road and Carefree Highway from Desert Rural Residential to General Commercial zoning.