Guest Editorial
BY CAROLE PERRY | MARCH 6, 2013
Open letter to Senator McCain
Dear Senator McCain: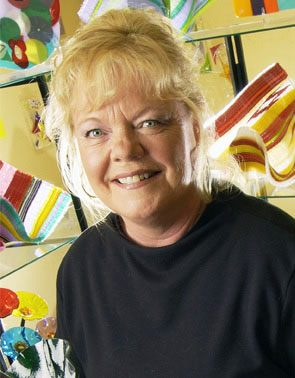 Many of us are deeply concerned that you have been calling us - in the form of a robocall - to endorse a candidate, Adam Trenk, for our town council that doesn't even live in our town.
Despite the law requiring a candidate to live in the jurisdiction where he is running for office (and the irony that Mr. Trenk is a lawyer) a friendly judge has decided that Trenk's intent to live in Cave Creek is enough to rule in his favor.

Cave Creek has been governed by resident citizen council members and mayor for the past 25 years. Campaign expenditures have virtually never exceeded $500 by any one candidate; probably because the position is unpaid, we have candidate forums, a local paper and a relatively small population, 5,000+. The question we are all asking ourselves is, "What could be so important about this unpaid 2 year council position that Adam Trenk is willing to spend upwards of $50,000 to get it, and you are willing to put your good name on the line for what amounts to a carpet bagger from Scottsdale?"

While many cities and towns are bankrupt or facing bankruptcy, our current council has weathered the storm with carefully considered strategic moves that include:

• Budget and staff cuts of 35 percent, elimination of their own salaries, and the sale of non-essential vehicles and equipment.

• Targeting a diverse tax base with a 30 percent increase in sales tax revenue this year. These efforts finally allow Cave Creek citizens to support their town while purchasing groceries and pharmaceuticals (heretofore unavailable in town) at the lowest prices as well.

• Retiring the Spur Cross debt nine years early, eliminating the only (citizen imposed) property tax we ever had because it assured the purchase and preservation of the Spur Cross Ranch Conservation area forever. Incidentally, Mr. Trenk has made it quite clear that had he been here in 2000, when over 80 percent of the registered voters turned out to impose the tax that would save Spur Cross, he would have thrown his might and money behind a no-tax PAC to prevent it.

• Maintaining an AA credit rating – one of the best in Arizona.

• Improved financial transparency and accountability.

Additionally, when we turned on our faucets and nothing came out, our town council and staff took on the rich and powerful to acquire the water company, as directed by the citizens' vote.
They negotiated grants and low-interest loans to fix the water delivery infrastructure and replace the sewer treatment plant as mandated by law. Not only is our water delivery safe and reliable today, but the water company, the water ranch and our utilities manager have all won significant awards at the state and national level.

Senator, you would be proud to have every one of these people in your corner. While they seldom all agree on any one approach, Cave Creek's council and staff have not only weathered the worst economic downturn in Arizona history, but they have established a $3.4 million cash reserve. Our town leaders worked through incredibly complex problems, dedicating themselves to the survival and success of Cave Creek, making certain everything the town needed to survive and thrive was acquired and accomplished while ensuring our financial viability.

So I ask you Senator, what about any of this would motivate you to support a challenger that has smeared this exemplary council in forums, robocalls and multiple glossy mailers. He claims to deserve our vote because he is a "lifelong horseman," but acts more like the rodeo clown, a master at waving a red flag in front of the bull. He, along with his cohorts, has accused the council and staff of corruption, secrecy and fund mismanagement. These are incendiary and absolutely baseless allegations. He has accused our council of proposing property taxes and higher density development; neither of which is true, but again, incendiary. The council members and staff are our friends and/or neighbors and we all know there is absolutely no truth to any of these statements.

If it is true that your endorsement requires a $25,000 campaign contribution, then Adam Trenk and his slate are spending upwards of $100,000 to wipe out our town council and fire our town manager – and to what end? Other than our hard won water company, what could Cave Creek possibly have that warrants this aggressive and expensive campaign to derail our excellent current town government? Won't you please reconsider your decision to support this mean and nefarious campaign of lies and deceit? Our town is in the best of hands today, and we can only benefit from their continued leadership, much the same way we once benefited from yours at the national level.