BY MARIELLE D. MARNE | MARCH 6, 2013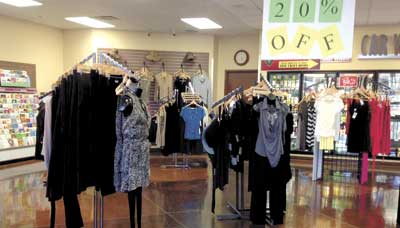 CAVE CREEK – The folks at Happy Harry's Carwash know your car is your bread and butter. It gets you to work and back. Transports your family to doctors' visits and school events, so it's important to take care of it.

Not only can you get your car washed and detailed, you can tend to fundamental maintenance – oil changes, coolant/tranny/power steering flushes. They know your time is valuable, so they get you in, out and on your way.

Whether you're stopping in for your auto or you need a snack (Barro's pizza is offered fresh daily!) or a "scratch-off" ticket, you're greeted like family. Happy Harry's is family owned and operated and customers truly are treated like extended relatives. The owners live locally, they shop locally and they genuinely appreciate the support from their neighbors.

Lots of customers have come to rely on Happy Harry's for items you might not think about picking up where carwashes are the norm. They stock greeting cards you'll not find elsewhere. Many are silly; some a little naughty and risqué! There's a new line of fun men's t-shirts. Don't forget the lottery. Might be a lucky place to pick up a ticket. The store has had a few $1000 winners and a $10,000 "scratcher."

Feeling like a cookout but out of gas? You can fill or exchange propane tanks, but keep in mind it's more cost effective to fill your current tank!

One of the most unique features at Happy Harry is in the ladies boutique. Sisters Kim and Julia will be spring shopping for the new styles they roll out in March. See all the exciting fashions, discount specials, services at happyharryscarwash.com or call 480-513-7200 for information. Happy Harry's Carwash is located at 29650 N. Tatum Blvd.