BY MARIELLE D. MARNE | FEBRUARY 20, 2013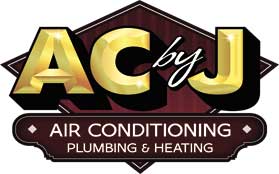 After January's cold snap that resulted in a slew of frozen and broken waterlines, it's hard to believe now is the time to think about annual air conditioner maintenance. While manufacturers recommend twice-a-year checkups, the folks at AC by J advise if you're only going to have one, springtime is the time to do it. For a limited time they are offering a $69.95 (per unit), 22-point inspection (includes checks on major electrical components, defrost controls, return air, condition of indoor/outdoor coils, filter, thermostat, etc.), so residents are ready for the heat!

Did you know, R-22 is being phased out, so if your AC is greater than six-years-old, it could cost more to replace faulty refrigerant-related components than buying a new, more efficient unit? (410A refrigerant is now being used.) Plus, there are still rebates/tax credits to be had from APS/SRP, which are typically offered in spring and fall. Take advantage and lower your energy costs! (Running the AC is roughly 60 percent of summer energy costs, Kevin Morriston, AC by J service manager, explained. An average household spends $2,200/yr.) Testing and sealing ductwork is another affordable way to save hard-earned cash.

Consumers can trust the professionals at AC by J. Their techs are super-certified (NATE, BPI, HPC, they have them all!) and do not work on commission, so they won't try to sell you anything you don't need. They've even been awarded an A+ rating with the BBB.
Go online at www.dialcomfort.com and see tips, read reviews, take advantage of specials. (AC by J is on Facebook, too.) The company is locally owned, and they care about those in their community. They want the opportunity to earn your business-both HVAC and plumbing.

AC by J Air Conditioning, Plumbing and Heating is available 24/7 to not only help home and business owners out of a bind, but they educate so you are less likely to find yourself without heating, cooling or water! Phone them at 480-422-4335 for valleywide service.