OCTOBER 31, 2012
Southwest Ambulance shares the Halloween spirit and safety tips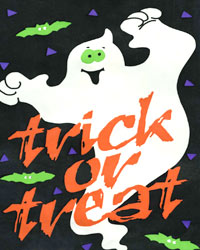 MESA– Halloween is one of the most anticipated holiday celebrations of the year for kids and kids at heart across the country. According to the U.S. Census Bureau, 41 million ghosts, goblins and tiny princesses will be trick-or-treating and Southwest Ambulance wants to help ensure all community members have a safe and healthy Halloween.

Falls are the leading cause of injury on Halloween and fatal pedestrian accidents are four times more likely for 5 to 14 year olds on Halloween than any other night according to the Centers for Disease Control and Prevention (CDC). Safety tips to help lower these statistics include:

Eliminate all driving distractions – do not use cell phones or multi-task while driving. If someone is known to be a distracted or inexperienced driver, suggest they let someone else take the wheel.

Be prepared as children may dart out between parked cars, walk on roadways or curbs, and ignore pedestrian rules.

Prepare trick-or-treaters with reflective tape and a flashlight if trick-or-treating at night, ensure masks do not block eyesight, and avoid walking through yards as tripping hazards can occur.

Make sure your home is safe for visitors. Clean up anything trick-or-treaters could trip over, make sure all outside lights work and control pets.

With sugary treats at every turn and the start of flu season coinciding with Halloween, it can be challenging to stay healthy during this holiday. These habits and precautions can help:

Consider getting the flu vaccine.

Be sure to wash hands, use alcohol-based sanitizers, and stay home from Halloween festivities if you get sick.

Tell children to wait until they get home to eat their treats and inspect all candy before eating.
When in doubt about a treat, throw it out!

Give children a meal before trick-or-treating to deter hungry children from snacking too much.

With kids consuming an average 9,000 calories in Halloween candy according to California Milk Processors Board, consider giving other treats such as stickers, wax teeth or lips, temporary tattoos or bubbles.