BY LINDA BENTLEY | OCTOBER 24, 2012
Carefree enjoys Octoberfest for PD with brats, beer, wine and music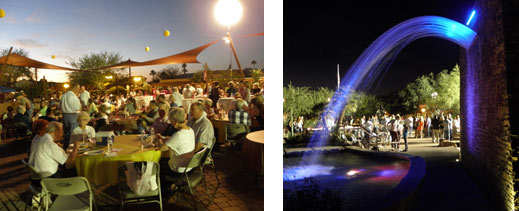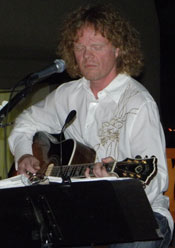 CAREFREE – The newly renovated botanical gardens, sundial and amphitheater in Carefree set the scene for the Eighth Annual Octoberfest for Parkinson's Disease, hosted by the American Parkinson's Disease Association, Arizona Chapter, on Saturday evening.

Some participated in the 5k run and family fun bike ride prior to the Octoberfest, where they enjoyed bratwurst, beer, wine, a silent auction and live entertainment by Mark Florentine (r).

Mayor David Schwan was pleased with the participation and said the event seems to increase in popularity every year.