OCTOBER 24, 2012

Benefiting the American Diabetes Association, Gran Fondo Event Features 55 and 100 Mile North Scottsdale Course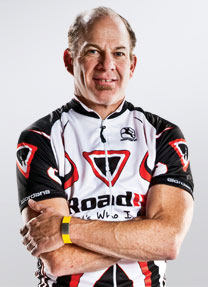 SCOTTSDALE – Featuring cycling legend, Bob Roll and benefiting the American Diabetes Association, the FASTER Gran Fondo is coming up on October 27.

The FASTER Gran Fondo route will take riders through the scenic cities of Scottsdale, Cave Creek, and Fountain Hills and will have an electronic, chip-timed, King and Queen of the mountain award.

With two route distances to choose from, a 55 mile and a 100 mile course, the FASTER Gran Fondo will be a fun ride for all with timed climbs and challenging courses. Event sponsor, Reynolds has donated Assault carbon clincher wheel sets that will be awarded to each male and female rider that wins the combined climbs.

The 55 mile riders will have an opportunity to beat the clock in a timed climb on Cave Creek Road just east of Lone Mountain. Then, the 100 mile riders will compete in two climb categories: individually on the challenging Golden Eagle Boulevard in Fountain Hills, and a combined time from the climb on Cave Creek Road earlier and the Golden Eagle climb at a later point in the 100 mile ride.

Registration for the 55 mile ride is $74.99 and $99.99 for the 100 mile ride. With registration, all riders receive a FASTER Gran Fondo jersey by Pactimo, a goodie bag, access to fully supported aid stations and products from Cliff Bar and Cytomax. At the finish line, participants have the option to purchase food, beer and wine from local and national vendors.

Online registration ends Wednesday, October 24, 2012 at 7 p.m. but anyone still interested in signing up will be able to do so in person at FASTER on Friday from 10 a.m. – 5 p.m. and on Saturday morning from 5 a.m. – 7:15 a.m.

There's still time to get in on the VIP registration for $399 which includes everything mentioned above as well as two tickets to the VIP reception dinner on October 26th with guest speaker, Bob Roll, a former American professional cyclist, author and television sports commentator.
VIP participants will also receive a signed copy of Bob's book, Bobke II: The Continuing Misadventure of Bob Roll and one admission ticket for the exclusive VIP tent located at the finish line on October 27. There, VIP riders will have access to complimentary lunch, beer and a photo opportunity with Bob Roll. Also, VIP riders will start the ride ten minutes prior to the general start time alongside the legend himself, Bob Roll.

Day of check-in begins at 5 a.m. The VIP 100 mile ride starts at 7:20 a.m. with the rest of the 100 mile registered riders following behind at 7:30 a.m. Then, at 7:40 a.m. the 55 mile ride begins. The start and finish lines are located at FASTER, 16414 N 91st Street, Suite 103, Scottsdale, AZ 85260.

For more information and to register online for the FASTER Gran Fondo visit www.fastergranfondo.com. Also, be sure to "like" the event's official Facebook page at www.facebook.com/FasterGranFondo for opportunities to win exclusive giveaways!