OCTOBER 17, 2012
Obituaries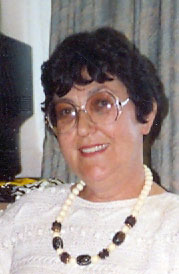 Patricia Schlottmann

Pat passed away peacefully October 8, 2012 in her home in Carefree, Ariz. at the age of 77, while surrounded by her family and friends after suffering a long battle with Lewy Body Dementia. Pat was a beloved wife, mother, grandmother and sister. She is survived by her loving husband, Herman; daughters, Leslie K. Joyce, Karin Schlottmann-Castillo, Stacey A. Lemiesz, Natalie C. McWhorter, Whitney D. Joyce and Susanne P. Schlottmann. Grandchildren; Claudia Castillo and Ryan McWhorter. In addition to her brother, Charles R. Harris, and sister, Nancy L. Harris, Pat leaves behind many cousins, nieces and nephews.

Pat was born in Detroit, Michigan May 7, 1935 to Carl Harris and Helen Harris (McCauley). She attended Mackenzie High School (Class of 1953). Pat spent many of her early years in Farmington, Farmington Hills and Pinckney Michigan. She moved to Arizona in 1987 where she and her husband ran an electrical engineering firm (Control Logic, Inc.) until her retirement in 2000.

In lieu of flowers, please send any donations to the Lewy Body Dementia Association/Society, Alzheimer's Association/Society, Alzheimer's Foundation of America or Hospice of Arizona.