SEPTEMBER 12, 2012
Obituaries
Nancy Bjorge Hjelm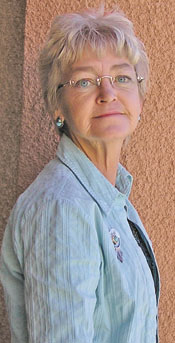 Nancy Bjorge Hjelm, 59, of Cave Creek, Arizona, formerly of Culbertson, Montana, passed away on September 9, 2012, at Christus St. Vincent Regional Medical Center in Santa Fe, New Mexico.

Nancy is predeceased by her parents, Audrey McNeil Ostby and Ralph Bjorge. She is survived by her sister, Carol Frideres; her brother, Don Bjorge; her daughter, Brooke Hjelm; and her daughter's father, Brock Hjelm.

Nancy was born February 26, 1953, in Culbertson, Montana. She graduated from Culbertson High School in 1971, and went on to study Architectural Drafting at Montana State University in Bozeman prior to her returning to Culbertson to run "the bar," or what was previously known under her ownership as The Stagecoach, and later, The Coach.

Nancy spent much of her life as a manager and business owner of the bar in Culbertson, and later also a restaurant and art store/gallery. During this time, she was actively involved in many community events, including yearly Halloween and New Years Eve parties, the Culbertson Centennial, Frontier Days and the Culbertson rodeo, amongst many other activities that kept her busy. She moved to Arizona in 2002 to be closer to her daughter, Brooke, and to pursue her dreams of becoming an artist liaison, connecting Native American, Montana and Southwest art to as many people as possible. She achieved her goals of marketing and selling artwork throughout the Southwest, but more than anything, she was privileged and thankful to have met and become friends with so many artists and talented people.

Nancy was a friend to ALL. She will be remembered as a creative soul with an enormous heart.
There will be two services for Nancy Bjorge Hjelm. A candlelight vigil will be held at 7 p.m. in the historical church located at the Cave Creek Museum in Cave Creek, Arizona, on Thursday, September 20, 2012. Vigil will include a short reception where Beloved friends and artists will have the opportunity to decorate Nancy's urn so she may take a piece of Arizona with her, and will be followed by a Native American prayer service at about 8 p.m. The funeral service will be held at 10 a.m. at the United Methodist Church in Culbertson, Montana, on Saturday, September 29, 2012. Nancy's ashes will be placed in the Culbertson Cemetery followed by a reception at the church.

For their care and devotion to Nancy, and their immense support of Nancy's daughter in the past few weeks, Brooke asks that all memorial donations be made to: St. Vincent Hospital Foundation, 455 St. Michael's Drive, Santa Fe, New Mexico 87505.
Carol Oliver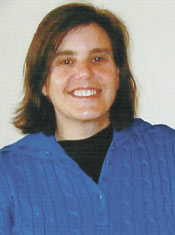 Carol Oliver, 57, of Carefree, passed away peacefully on September 3 after a sudden and all-too-rapid bout with cancer.

She was born June 4, 1955 in Buffalo, New York. After her family moved to Carefree, she graduated from Saguaro High School. She earned a bachelor's degree in recreation from the University of Oregon, and a master's degree in athletic training from Indiana University.

She is survived by her husband Perry Oliver and their son Dell, her mother Claire S. Steigerwald of Carefree, brothers Gary Steigerwald (Anne) of Bloomington, Indiana, and Alan Steigerwald (Janet) of Oakdale, California, sister Laura Howe of Redondo Beach, California, mother-in-law, Marilyn Westley of Scottsdale, brothers-in-law Clint Oliver (Marsha) of Ridgway, Colorado, Bart Oliver (Sharyl) of Gilbert, and numerous nieces and nephews. Last December, she was preceded in death by her father John (Jack) Steigerwald. Carol had served as an athletic trainer, substitute teacher and athletic director at Cactus Shadows High School.

A devoted and beloved wife, mother, daughter, sister, and friend, she was also an enthusiastic volunteer, school booster, and a cheerful, dynamic presence in her community and in the lives of all who knew her. In lieu of flowers, the family asks that donations be made to the American Cancer Society.
Timothy "TJ" John Sessums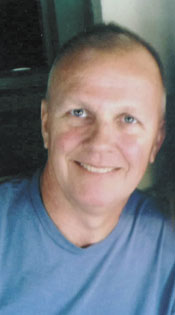 November 9, 1958 – September 14, 2012
TJ was born in Peterborough, England, to Theodore and Sonja Sessums. As a United States Air Force family, they traveled extensively. After TJ's graduation from high school in Bellevue, Nebraska, he moved to Memphis, Tennessee where he attended college at the University of Memphis and enjoyed playing competitive soccer. Following his education he started a thirty four year career with Federal Express as a courier and aircraft mechanic.

It was in Memphis he met and fell in love with Laurie Anne, leading to what would be an almost thirty year marriage. Together, they raised three children Sara McCracken, James McCracken, and Madison Paige Sessums.

In 1999, TJ opted to take a job transfer and moved the family West, making Cave Creek, Arizona their new home.

TJ was a gentle spirit whose loyalty, kindness, and compassion were felt by all those who were lucky enough to have known him. During his battle with cancer, he continued traveling, making memories, and reconnecting with friends and loved ones.

TJ leaves behind his beloved wife Laurie, his two daughters and son, his father Ted Sessums of Santa Paulo, California; two sisters, and countless other family members and friends.

A celebration of TJ's life will be held on Saturday September 22 at 1 p.m. at El Encanto which is located at 6248 E. Cave Creek Road in the heart of Cave Creek. In lieu of flowers, the family requests donations to St Jude's Children's Research Hospital at 501 St. Jude Place Memphis, TN 38105.