SEPTEMBER 19, 2012
Desert Foothills Land Trust announces 2012 Black Mountain Photo Contest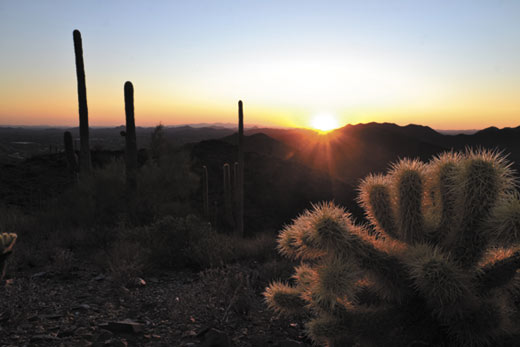 Photo by Phil Shultz

Desert Foothills Land Trust is pleased to announce the start of the 10th Annual Black Mountain Photo Contest! The photo contest is intended to encourage a deeper appreciation for this remarkable landmark at the heart of our Desert Foothills communities. Photos can be taken any time, but should feature Black Mountain in some way. Professional photographers Don Asakawa, Richard Rubenstein and Jerry Sieve will review all entries and choose 13 winning photos.

Complete contest rules and entry forms are available at the Desert Foothills Land Trust office at 7518 E. Elbow Bend in Carefree, as well as both the Town of Carefree and Town of Cave Creek administrative offices. Rules and entry forms are also available on the Land Trust's website at www.dflt.org.

Photo contest entries will be accepted through 4 p.m. on October 26, 2012.