BY MARIELLE D. MARNE | SEPTEMBER 19, 2012
Opening soon, Z's Asian Fusion offers healthy, tasty, plentiful meals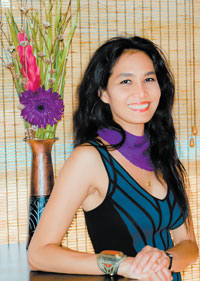 CAVE CREEK – If seeking a different flavor for bored taste buds, you're in luck! Z's Asian Fusion-Eclectic Far Eastern Cuisine and Spirits is hosting its grand opening on Oct. 1. Not only will owner Zilia Rungboonkong be expanding our palates, Z's Asian Fusion will offer its neighbors "the best of" delectable dishes from Far Eastern Asia made from the freshest available meat, seafood, vegetables, exotic spices.

Zilia knows good food. She grew up in a small village known as "the South Side" or southern part of Thailand where she learned authentic country-style Thai cooking techniques at a young age from her grandmother who was not only strict about food freshness and kitchen cleanliness but also emphasized the import of being creative and taking advantage of available meats and vegetables from local farm and fish markets and whatever happened to be on hand.

So what you'll get at Z's will be genuine, yet they still want feedback from you! Join them for a "soft opening" slated for Sept. 24 from 4:30-6:30. The restaurant details may still need some finessing and the staff may still be learning the specials, but the purpose will be to glean thoughts from diners as to what they like, what they expect. Input from customers, coupled with what's in season and the availability of local produce, means the menu at Z's Asian Fusion will always be evolving.

Dine in daily at 6554 E. Cave Creek Rd. Phone 480-488-7055 for further details.