SEPTEMBER 19, 2012
DFT's "Disney's The AristoCats Kids" promises fun for entire family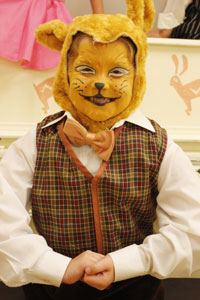 CAVE CREEK – Desert Foothills Theater (DFT), a division of the Foothills Community Foundation, kicks off its new season with "Disney's The AristoCats Kids" set for Fri., Sept. 28 through Sun., Oct. 7 in the intimate Black Box Theater of Cactus Shadows Fine Arts Center, 33606 N. 60th Street, in North Scottsdale.

The special DFT Gecko Teatro youth theater production features a cast of emerging artists ages eight through 14 and promises to deliver fun and laughter to the entire family.

Directed by Mitchell Vantrease, this classic musical play begins with Madame's jealous butler Edgar who cat-naps Duchess and her Aristokittens and abandons them in the Parisian countryside. What's a cat to do? Luckily, Thomas O'Malley and his rag-tag bunch of Alley Cats come to their rescue! This feline adventure is sure to have audiences tapping their feet to its hip, jazzy beat, which includes the Disney favorites "The Aristocats," "Scales and Arpeggios" and "Ev'rybody Wants to Be a Cat."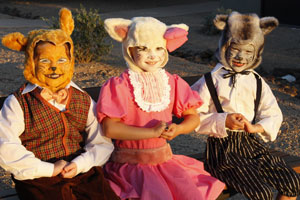 Morning, matinee and evening performances vary depending on date. Tickets range from $10 to $20. Visit www.desertfoothillstheater.com or call 480-488-1981.