BY MARIELLE D. MARNE | SEPTEMBER 19, 2012
You can expect more integrity, knowledge, enthusiasm from Janet Mohr, Realty Executives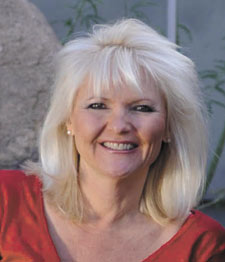 CAVE CREEK – Take it from someone whose passion is real estate: "It's the perfect time to buy," assured Janet Mohr of Realty Executives. Whether you're looking to upgrade abodes, purchase your first house, are considering a rental property or thinking of land to build your dream home, with reduced prices and low interest rates, now is the time to buy.

Additionally, if you've waited to sell, with inventory depleting, this may be an optimal opportunity. Those underwater and considering walking away are advised to first phone Mohr to consider their options. "I'm more than happy to counsel homeowners and sort out what is best for them in the long term," she explained.

And Mohr's advice is sound. "We've built our business on repeat clients and referrals," she added. So you know what she recommends is not only accurate but in her clients' best interest. Mohr has been licensed since 1985. She goes above and beyond and has earned her CCIM, Certified Commercial and Investment Member, designation, a coveted certification only 7 percent worldwide have! It's just one facet of excellence Janet, along with her team, husband Don Mohr and agents Annalisa Grace and Katie Atkison, strive to offer. "Truly, it's all about customer care."

Mohr has always been interested in real estate. She believes in long-term investing, sharing one of her favorite quotes, "Don't wait to buy land, buy land and wait." She stays on top of issues - zoning, state land, anything that affects property values. She wants what is best for you and your unique real estate requirements.

Janet Mohr of Realty Executives may be reached at 602-980-SOLD (7653), on www.mohrhomes.com or Facebook.com/mohrhomes.