SEPTEMBER 12, 2012
Hog Run to benefit Arizona Transplant House – Village at Mayo Clinic
SCOTTSDALE – On Saturday, October 13, 2012, the first annual Hog Run For the House will thunder through Cave Creek, Rio Verde, Scottsdale, Fountain Hills to benefit the Arizona Transplant House –Village at Mayo Clinic, a non-profit sanctuary home away from home for individuals who are preparing for or who recently received an organ transplant and are going through bone marrow/stem cell transplant cancer treatment.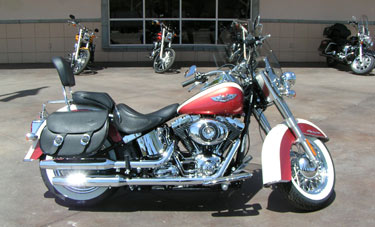 According to Mike Demarchand, chairman for the Hog Run, the run will allow motorcycle aficionados the opportunity to ride as part of a five-stop poker run and the chance to enter a raffle to win a Harley Davidson soft tail motorcycle valued at more than $24,000. A private benefactor donated the motorcycle.

All cyclists are welcome. Cyclists will begin the run at the Harley Davidson of Scottsdale at 9:00 AM and proceed to the five stops before returning to the Harley Davidson dealership for prizes, music a Whiskey Ranch BBQ lunch. The cost to participate in the run is $25 for a single rider and $35 for double riders.

"Raising funds is more important than ever since Arizona Transplant House continues to see an increasing number of patients/families who are in financial need," says Dana Cummings, house operations manager. "The Hog Run for the House is our first poker run fund-raiser so we are hoping the community will support the work we do and the special organ transplant and cancer patents we serve."

Raffle tickets to support the cause can be purchased for $10 each or $100 for a book from the Arizona Transplant House which can be reached at 480.609.1324 or the public can visit the Residence Inn Phoenix Desert View at Mayo Clinic location at 56th Street and Mayo Boulevard.