BY VINCENT FRANCIA, CAVE CREEK MAYOR | AUGUST 15, 2012
The citizens of Cave Creek did themselves proud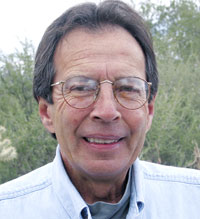 On June 30 of this year the final payment was made on Spur Cross. A community fueled, grass-roots ambition that was finalized in 2000 to save nearly 2,500 acres of pristine Sonoran desert from development came to a close in 2011 in what has been described as "the defining and identifying moment" in Cave Creek's long and storied history.

Two other things happened on June 30: First, the property tax, representing Cave Creek's $7.5 million contribution (Maricopa County and the State ponied up $7.5 million each) towards the purchase of Spur Cross, cease - the property tax was paid off eight years early. Each governmental entity basically owned a third of Spur Cross.

Subsequently, the State sold its third to Maricopa County. Spur Cross is now publicly owned by the County and the Town. It will remain preserved open space for generations to come. The citizens of Cave Creek did themselves proud.

In 2009, Cave Creek completed an annexation to the west, expanding the Town by 9 1/2 square miles to nearly 38 square miles. Open space preserved land grew from eight to 15 square miles, representing over 4,000 acres sectioned in 13 tracts of land. Fifty percent of Cave Creek is zoned preserved open space. Fifty percent. That's quite a community accomplishment.

Those 13 tracts, which are zoned open space, are under the auspice of the State Land Department. The Town has 17 years left of a 20 year agreement with the State Land Department to purchase those 13 tracts at auction.

Seventeen years is a long time. But to note, the 11 years between the securing of Spur Cross in 2000 and the final property tax payment in 2011, went by in the blink of an eye.

The suggestion isn't to re-initiate another property tax to purchase this land (making the citizens of Cave Creek the collective owners), no matter how noble that might seem. Rather, the suggestion is to continue efforts with appropriate diversified economic development. The purpose of this economic development is to set aside funds generated by business revenue to be used towards the purchase of the 13 tracts of land.