AUGUST 1, 2012
CAVE CREEK – Anyone who can help with donations from now through October can make a difference in the lives of many in need.
AUGUST 1, 2012
No vehicle is large enough, no reason good enough
On July 14, 2012 a Wickenburg man died as he attempted to drive his full-size Chevy SUV across a flooded wash during a day of heavy rainfall. The vehicle overturned in the churning water and debris, and was dragged for a quarter mile before coming to rest in a stand of trees.
Community News Briefs
AUGUST 1, 2012
Kelly Didiot Miss Arizona USA 2013 candidate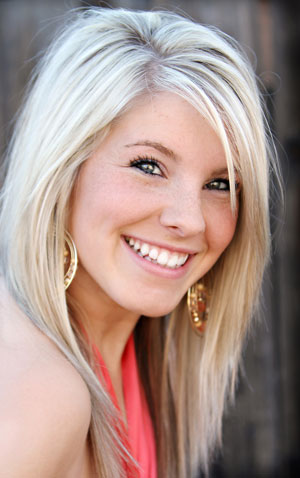 Our local beauty queen Kelly Didiot is currently attending PVCC on the Presidents' Scholarship, majoring in nursing. In the future, she will attend graduate school to pursue her dream to become a surgeon. This upcoming semester she will be an Honors Retreat Leader and member of Phi Theta Kappa. She is also a member of the Student Honors Advisory Council, working with students toward making a difference across campus and the community.

Kelly was cheer captain at Boulder Creek High School and is now continuing dance with Arizona Dance Artistry.

In her free time she volunteers for Children's Miracle Network and United Food Bank. Kelly is working with local grocery stores to donate otherwise discarded food. She will also be helping her church cook and serve food to the hungry on Saturday mornings.

Kelly will be competing in the Miss Arizona USA pageant in November as Miss Cave Creek USA. She hopes to use her title to spread awareness for United Food Bank and Children's Miracle Network.
Cactus Foothills girls Majors Little League Softball District #3 Champs
After a big district win at High Desert Anthem, the girls moved onto the State Championship played in Sierra Vista, where they hold the 3rd place title. (Back row l-r) Coach Ed Orcutt, Kaili Orcutt, Maia Borkowski, Lilly Cristante, Gracie Harris, Rachel Rodriguez, Coach Eric Poulson, Melissa Fedorka, Amber Koklys and Coach Wayne Koklys. (Front row l-r) Elisabeth Raby, Phoebe Cooke, Elizabeth Poulson, Miley Reynolds and Vanessa Guiterrez. We're proud of their first time win!
BY JEFF FELDMAN | AUGUST 1, 2012
What consumer beverage outsells milk, beer and soda, costs more than a gallon of gasoline, and is now being banned from sale in some U.S. National Parks?

If your answer was bottled water, give yourself a prize. And for many good reasons, it's time to lay off the bottle!

AUGUST 1, 2012
Disney's Aristocats Kids
Pajama Game
Pippin
Company