JULY 18, 2012
Free pasta at Cibo e Vino marks 1st anniversary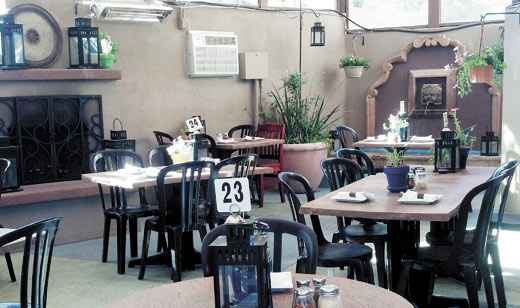 SCOTTSDALE – Cibo e Vino is celebrating its one year anniversary and offering a free pasta dish with the purchase of a pasta dish, during the month of July and August. This offer is good with coupon only and for dine-in customers only. Please visit the HUB for the coupon.

Chef John Collura has built an air-conditioned patio. Our outdoor Grotto, cooled to 80° every evening. Yes! 112° outside, 80° inside. Absolutely awesome! Al fresco dining at its best!

Chef has created a few light summer dishes that continue to dazzle. Start with a brown sugar glazed peach salad or a bing cherry and goat cheese salad. Summer dinner entrees include pistachio crusted sea bass, pan seared salmon with fine herb beurre blanc. Chef is making fresh organic pesto every day and serving it with fresh vegetables over pasta.
Finish with fried hazelnut gelato drizzled with Frangelico caramel. Ouch … WOW …. So fun!
See you at Cibo e Vino in the Terravita shopping center, 34522 N. Scottsdale Rd., Scottsdale.

Don't forget their Best of Phoenix huge 12 inch slice and a soda for $5 served daily from 11 a.m. – 4 p.m.

For more information call 480-595-6600 or visit their website at www.CiboeVinoAZ.com.