BY LINDA BENTLEY | JULY 11, 2012
Ohio PI challenges Obama's ballot eligibility based on fraudulent SSN
'An in-person interview is required if the applicant is age 12 or older and is applying for an original SSN'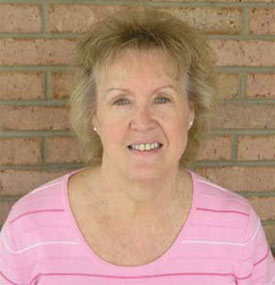 CHARDON, Ohio – Last week, Susan Daniels (r) filed a complaint in the Geauga County Common Pleas Court seeking an injunction to prevent Ohio Secretary of State Jon Husted from placing Obama's name on the Ohio ballot as well as a writ of mandamus to require Husted to investigate Obama's use of a fraudulent Social Security Number before allowing Obama's name to appear on the ballot.

Daniels, who filed the action pro se, is the Ohio private investigator who discovered Barack Obama's fraudulent use of a Connecticut-issued SSN in 2009 and testified as a witness in Farrar v. Obama, a Georgia ballot challenge brought by Dr. Orly Taitz, Esq., which currently has an application for a stay of primary election votes referred to Supreme Court Justice Clarence Thomas.

In a letter dated April 18, 2012, Husted stated, "I do not have the authority to review either the political party's selection process or the qualifications of the joint candidates."

However, Daniels points out Husted's letter is in opposition to his oath of office, although she agreed he has no authority to review information submitted by a political party, unless, as stated in Ohio statute (Ohio Revised Code 111.24), he "has reasonable cause to believe the document is materially false or fraudulent," in which case, he may refuse to accept the document for filing or recording.

And, because Husted does not "inspect, evaluate or investigate a document," Daniels stated there is opportunity for an ineligible candidate to appear on the ballot.

Daniels also makes it clear her complaint neither requests nor requires the court to find that Obama is not qualified or ineligible to hold the office of president of the United States.

Instead, Daniels argues sufficient evidence exists to make any reasonable person believe, in light of the numerous attached exhibits and evidence to be adduced at trial, "that Barack Obama has repeatedly, consistently, and with intent, misrepresented himself by using a fraudulently obtained Social Security Number."

Through the course of an investigation she has been conducting since 2009, Daniels has discovered evidence that Obama has and continues, with intent, to use a SSN not properly assigned to him and, based on information and belief, Obama has arrogated a SSN that was previously assigned to another person living in Connecticut at the time it was issued in March 1977.

While Daniels has verified thousands of SSNs through her work as a PI, she has never before come across the type of anomalies associated with Obama's SSN 042-68-4425, including a link to a birth year of 1890.

Also, she noted the 042 prefix is reserved exclusively for the use of Connecticut residents and, of the approximately eight pages of addresses that appeared for Obama, none referenced the state of Connecticut. The addresses were in Illinois, Massachusetts and Washington D.C.

The addresses also included Obama's alleged date of birth Aug. 4, 1961 and a telephone number 773-684-4809.

However, Daniels said, the telephone report for Barack and Michelle Obama would randomly show the year of Barack Obama's birth as 1890.

Daniels noted the same Form SS-5 for obtaining a SSN in 1977 is still in use today and quoted from the Social Security Administration's website:

"Just as it was in 1936, today a person must complete an application to obtain an original or replacement SSN or to change the information in SSA's Numident records. There are a number of ways to initiate the application process … An in-person interview is required if the applicant is age 12 or older and is applying for an original SSN ... The signed SS-5 application is retained for a short period in the field office, and then is sent to a records center in Pennsylvania for microfilming. Once microfilmed, the original SS-5 is destroyed."

Obama was 15 years old and attending high school in Honolulu in March 1977 when the number he is using was issued.

Daniels also revealed through her investigation that Obama's first use of that particular Connecticut-issued SSN appeared in 1986.

The protocol for issuing SSNs regionally wasn't changed until June 25, 2011. The Social Security Program Operations Manual System (RM 10201.030) now states, "Prior to June 25, 2011, the first three digits of the SSN represented the area number. The area number reflected the State as derived from the ZIP Code in the mailing address the number holder provided on the application for an original SSN card."

Daniels states, "In contrast to Barack Obama's SSN, Barack Obama's half-sister, Maya Soetoro, was issued a SSN in Hawaii in 1985-1986 while living at the same address as Barack Obama."

She also obtained a copy of a Hawaiian newspaper containing a photograph of Obama, placing him in Hawaii in February 1977, one month prior to the SSN Obama is using being assigned, with the Punahou Academy basketball team.

While it has been alleged Obama is using a properly issued re-assigned or "recycled" SSN, the SSA states SSNs are never reissued.

Daniels has found the same Connecticut-issued SSN embedded in Selective Service System registration records by entering Obama's name, date of birth and the Connecticut-issued SSN.

The same SSN appears on Obama's 2009 income tax return and on a driver license issued by the Massachusetts Bureau of Motor Vehicles, during the period of time he was attending Harvard Law School.

A 14-page memorandum by the Congressional Research Service (CRS) was presented to members of Congress on April 3, 2009 to address "Qualifications for Office of President of the United States and Legal Challenges to the Eligibility of Candidates."

The memorandum specifically addressed the issue of Obama as president and how members of Congress were to respond to questions from any of the media about his eligibility under the Constitution.

The last sentence in the second paragraph on page one reads, "Furthermore, there is no specific federal agency or office that 'vets' candidates for federal office as to qualifications or eligibility prior to election."

Daniels said she believes Obama is in violation of ORC 2913.49, which pertains to identity fraud and claims he has created a false identity by using a fraudulently obtained SSN.

And by doing so, Daniels claims Obama is capable of signing laws that directly affect her future and that of all other elderly Americans, including issues of health care and Social Security.

As a class of seniors 70 years of age and older, Daniels asserts she is at a decided disadvantage in the form of adverse consequences to people in that age group under many of the proposed and already implemented dictates of Obama, including threats of increased taxes, the ramifications of his Affordable Care Act, cuts to Medicare and concerns regarding Social Security benefits.

Daniels, whose own candidacy for president of the United States has been certified by Husted, argues she will be directly, concretely, personally and continuously harmed if Obama's name appears on the Ohio ballot in November 2012, because the appearance of his name will result in votes for Obama that would otherwise go to Daniels or other legally qualified candidates.