BY LINDA BENTLEY | JULY 4, 2012
Former Scottsdale CPA's criminal cases drag on
Dow argued the computer would have shown 'good faith' on behalf of Wise and 'lack of specific intent to commit the alleged crime of fraud'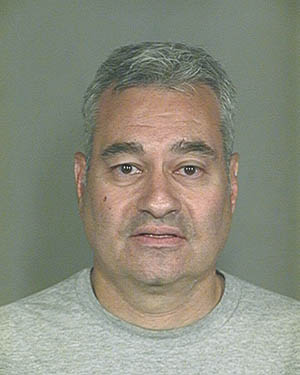 PHOENIX – Former Scottsdale CPA Danny Wise remains out on bond as the two consolidated cases against him in state court on over 40 counts of fraudulent schemes and theft were again continued.

Wise was arrested in the spring of 2009 and subsequently released on bond.

A status conference was set last week before Judge David Gass to address Wise's motion to dismiss for evidence destruction.

However, when Attorney Carolyn Robinson appeared for the state on behalf of Attorney Alane Roby, the state's assigned counsel, Wise's Attorney David Dow requested all parties be present to discuss the pending motions.

Gass found good cause to order the oral arguments continued to Friday, July 6.

Wise filed his motion to dismiss in late May, claiming the state failed to preserve information contained on his computer/server.

Stating it was "absolutely detrimental" to Wise's defense that his computer was no longer functional, Dow argued the computer would have shown "good faith" on behalf of Wise and "lack of specific intent to commit the alleged crime of fraud."

According to the statement of facts, "On the file of each alleged victim, a tax return with the date in which it was processed by the computer/server showed the correlation between the printing date and the final return. Within a day, the final return was mailed to the client for his/her review and finalized with the client's signature and attached check. It was the client's responsibility to then mail the return to the Service for the official filing of the return. On Line 69 of each alleged victim's tax return, the amount of monies paid with extension was blatantly displayed, thus the crime would have been eviscerated."

Dow claims the computer/server would have shown copies of any checks written by Wise to pay the alleged victims' extension payments.

Wise is accused, in these two cases, of keeping his clients' payments for his own personal use instead of forwarding them on to the IRS for payment of their taxes.

He was also accused of forging copies of canceled checks to the IRS as proof he forwarded his client's payments.

The issue surfaced when Wise's clients eventually received notifications from the IRS that they failed to pay their taxes and they owed interest and penalties on top of the tax Wise claimed he mailed with their returns.

Indicted by a federal grand jury on April 17, 2012 on 102 counts of mail fraud, wire fraud and transactional money laundering, Wise is also accused of running an approximately $70 million Ponzi scheme, involving over 100 victims in at least 13 states.

After his arrest on April 19, Wise was released on his own recognizance the same day.

His case is scheduled for a final pretrial conference on June 10, 2013 and a jury trial on July 9, 2013 before U.S. District Court Judge Roslyn O. Silver.