JUNE 13, 2012
STAAR Night Sets Record Attendance to Benefit Hutch Fund Charity
SCOTTSDALE – On Tuesday May 22, The Scottsdale Area Association of REALTORS® (SAAR) boasted a record attendance of over 800 supporters at the Scottsdale Center for the Performing Arts for the 7th Annual STAAR Night. This event is a Broadway-style ensemble stage show highlighting a different theme every year. All proceeds benefit "The Hutch Fund", a charity set up by SAAR to help REALTOR® and Affiliate members and Staff who have experienced a crisis or catastrophe.

"When we walk on stage, it's not American Idol, it's more, "said Ron Nachtwey, STAAR Night Cast Ambassador. "We spend hours and days preparing, it's a labor of love and the whole time the Hutch Fund is on our minds."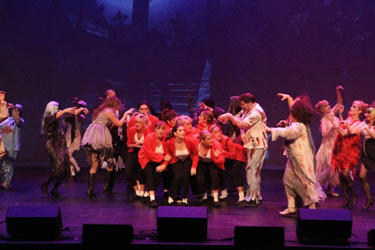 STAAR Night 2012 showcased the theme, Celebrating Television's Most Memorable Moments, a silhouette glance of famous television scenes, songs, shows and choreography. The night's highlight performances ranged from Groucho Marx, to Lucille Ball, Cher and a finale with the whole cast dancing to Michael Jackson's Thriller. This event was a large collaborative volunteer effort with several months of rehearsals by a cast of talented SAAR Members.

"It's exciting the money that is being raised to help people in need and that's what this event is all about," said SAAR Chairman Gordon Snyder. "The Hutch Fund" assists with medical costs for the individual or their immediate family, transportation to and from medical appointments, at-home assistance during a recovery period, and financial assistance with a medical condition to those unable to continue their current occupation.
"STAAR night improves every year. The cast and crew put in many, many hours and deliver a lively and highly entertaining evening. I always look forward to it, "said Patrick Jones, SAAR Chairperson Elect.

The Scottsdale Area Association of REALTORS® (SAAR) formed in 1963, is a voluntary Association of more than 7,500 REALTORS® from more than 600 firms and more than 350 Affiliate members. As the largest trade Association in Scottsdale, the Association has earned a reputation as the voice of real estate for the Scottsdale, Paradise Valley, Fountain Hills, and Carefree/Cave Creek areas. Further information about SAAR can be found on SAAR's website at www.saaronline.com.

REALTORS® is a registered collective membership mark which may be used only by real estate professionals who are members of the National Association of REALTORS® (NAR) and subscribe to its strict Code of Ethics. All REALTOR® Members of SAAR belong to the Arizona Association of REALTORS® (AAR) and the National Association of REALTORS® (NAR).
JUNE 13, 2012
Two Tillman Military Scholars are selected at Arizona State University
TEMPE – Arizona State University and the Pat Tillman Foundation are pleased to announce two students have been selected as Tillman Military Scholars for the 2012-2013 academic year.


Chad Waltz, a member of the Air National Guard, is currently working toward a master's degree in social work at Arizona State University. A proud supporter for advocacy and education among the military community, Waltz currently assists with an organization specializing in peer support for veterans who may have experienced mental trauma while in combat. Through his partnership with the Tillman Foundation, Waltz is looking forward to serving as an example for others who may be considering getting an education.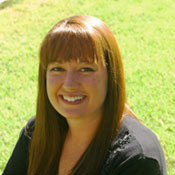 Casaundra Wallace, a United States Army veteran, will study at the Sandra Day O'Connor College of Law in the fall. She is considering focusing her studies in the public policy arena on either environmental law or Indian law. Wallace, a student worker in the Pat Tillman Veteran Center, sees the Tillman Military Scholar designation as an opportunity to give back the veteran community.

ASU is one of 14 campuses serving as a Tillman Military Scholar University Partner for the 2012-2013 academic year. University Partners are selected based on their innovative servicemember-specific support services and proven culture of community for military families.

As a University Partner, each institution conducts outreach to its veteran and military spouse student population and actively participates in the Tillman Military Scholar selection process. Upon selection of Tillman Military Scholars on campus, each then supports the building of community among these students, strengthening their academic and personal experience.
"As part of ASU's initial screening committee, we had the very tough job of going through 42 applications, and forwarding only the top 10 to the Pat Tillman Foundation for final selection. We were very excited to hear that Chad and Casaundra were chosen – they both stood out as exceptional candidates," said Christian Rauschenbach, Veteran Services program manager.

In 2008, the Pat Tillman Foundation established the Tillman Military Scholars program to support educational opportunities for servicemembers and military families by bridging the financial gaps left by the Post-9/11 G.I. Bill. Military families face numerous challenges during the transition from military to civilian life and have unique needs that often prevent successfully completing a degree. As a result, Tillman Military Scholars receive financial support to not only cover traditional study-related expenses such as tuition and books, but also other needs, including but not limited to: housing, transportation and childcare. In providing this support, the Pat Tillman Foundation aims to remove obstacles that would otherwise prohibit academic success.

Over the past four years, the Pat Tillman Foundation has awarded more than $3.2 million in scholarship funds to 230 Tillman Military Scholars pursuing education at every level from freshmen undergraduates to PhD candidates. Overall, Tillman Military Scholars represent 71 different institutions across 34 states.

"We received 1280 applicants this year and, with support from our selection committee, narrowed these applicants down to 59 outstanding candidates to join the fourth class of Tillman Military Scholars," said Hunter I Riley, director of programs at the Pat Tillman Foundation. "These Scholars represent leadership in the military, classroom and community and we're proud to invest in their education and support them in making a positive impact into the future."

Family and friends established the Pat Tillman Foundation following Pat's death in 2004 while serving with the 75th Ranger Regiment in Afghanistan. Created to honor Pat's legacy and pay tribute to his commitment to leadership and service, the Pat Tillman Foundation is a national leader in providing educational support and resources to veterans, active servicemembers and their spouses. Inspired by Pat's attributes of leadership, passion for education and spirit of service, the Foundation annually awards educational scholarships through the Tillman Military Scholars program. Since the Foundation's inception, over $5 million in educational support has been invested in individuals committed to a life of service both in an out of uniform, including over $3.2 million awarded to 230 Tillman Military Scholars nationwide. For more information, visit: www.pattillmanfoundation.org.