BY LINDA BENTLEY | JUNE 6, 2012
Obama conspiracy hangs on despite increasing proof of illegitimacy
Marine says Obama claimed to be born in Mombasa, CNN fraudulently claims birth certificate is Obama's, Florida judge sets date for hearing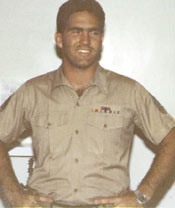 In a recent radio interview, Jim "Race Bannon" Bancroft (l), a former member of the U.S. Marine Corps, who served from 1977 to 1981, said the last place he served was in Kaneohe Bay, Hawaii.

After being involved in the failed Iran hostage rescue attempt in 1980, he was shipped to Mombasa, Kenya and then Pearl Harbor.

He said he was in a store in Honolulu while out on liberty in early August 1980. An 18 or 19-year old mulatto male sitting at the counter was looking at him.

Bancroft said they struck up a conversation.

One of the reasons he said they started talking was "because there were not a whole lot of black guys in Hawaii, period, especially back then … if they were there, you thought they were military at the time. And I believe I asked him if he was military and he said no he wasn't, he was a civilian."

Bancroft said the teen, whom he is 99 percent certain was Obama, told him he was raised in Indonesia and they ended up talking about what life was like there. Bancroft said he asked Obama if the poverty in Indonesia was similar to the Philippines.

Obama said he didn't know about the Philippines but it was much different than Hawaii.

Bancroft proceeded to tell Obama about all the places he'd traveled and mentioned he had been to Mombasa two or three months previous.

Bancroft stated, "He immediately interrupted me and said, 'I was born there.'"

While Bancroft says some people have called him a liar after he originally came forward with this information previously in a letter, he insists he met a person who was 18 or 19 years old who looked like Obama that said he was raised in Indonesia and was born in Mombasa and was living in Hawaii.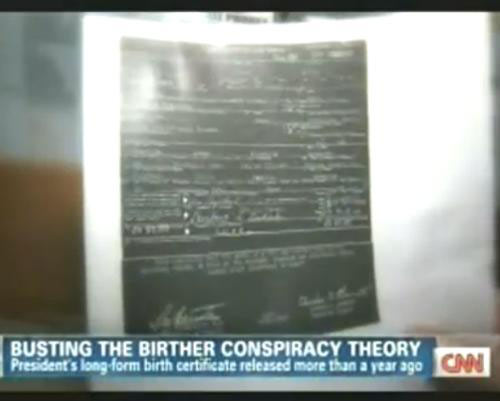 CNN has since entered the fray to commit what appears to be an act of fraud on May 30 by broadcasting a report with a microfiche copy of a long form birth certificate that it claimed was Obama's while those who produced and edited the broadcast knew it was not.

Those who have analyzed the somewhat obscured document presented in CNN's report have been able to show conclusively that the parents' names on the document do not match in length for the number of letters in their names, especially Obama's mother, whose middle name is "Ann" and appears far too lengthy for only three letters.

Meanwhile, on May 31 in Tallahassee, Fla., Attorney Larry Klayman announced Leon County Judge Terry Lewis has set a hearing date of June 18 in plaintiff Michael Voeltz's case challenging Obama's appearance on the ballot.

Florida's election statutes provide broad protections for voters and allows for challenging the nomination of a candidate who is not eligible for the office which he is seeking. Voeltz, a registered Democrat, is challenging the eligibility of Obama on the grounds he was not born to two citizen parents and thus not a "natural born citizen" as required by Article II the U.S. Constitution.

Lewis issued some of the critical rulings in the Bush v. Gore challenge in 2000.

Citing Minor v. Happersett, a ruling in which the court defined a natural born citizen as the offspring of two U.S. citizen parents, Klayman argued, "The framers were not stupid. They understood that a president with divided loyalties could present a security and other risks for our nation."

While Obama claims it isn't necessary to have two citizen parents in order to be considered a natural born citizen, Lewis asked Obama's representatives to cite the authority for their argument.

This case is the first in over 100 eligibility cases filed that appears could be decided on the merits and decide what constitutes a "natural born citizen," a constitutional requirement for holding the office of president of the United States, although not defined in the Constitution.