MAY 23, 2012
Cave Creek Armory one stop shopping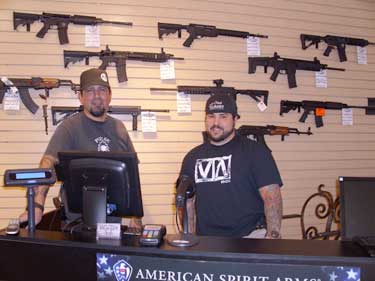 Whether you are a gun enthusiast, or are shopping for your first form of personal protection, Cave Creek Armory should be your one stop shop.

Cave Creek Armory, located across from Harold's and Buffalo Chip in Cave Creek, is Cave Creek's original gun store. The store offers some of the most diverse inventory in Arizona, all offered at competitive prices and monthly specials.

While the unique selection and great prices will get you in the door, the unrivalled customer service that owners Joe and Jeff offer is what will keep you coming back.

"Buying a gun is a big purchase for most people. We want to give customers a comfortable environment to shop in and not be scared to ask us the questions they have," Joe said. "It's important to us that the customer goes home feeling safe and satisfied with their purchase."

Cave Creek Armory offers more than just guns though. The store does gunsmithing and also offers a wide variety of knifes, tasers and other personal protection items. A diverse selections of ammo is available as well.

So if you are looking to purchase a new form of personal protection, or just want to talk shop about the latest and greatest on the gun market with a knowledgeable staff, Cave Creek Armory comes highly recommended.

For more information visit www.cavecreekarmory.com, call at 480-595-2858 or stop by the shop to visit Jeff and Joe at 6812 E. Cave Creek Rd.
BY MARIELLE D. MARNE | MAY 23, 2012
If you're pro-health, see Dr. Prokopets for professional dental care
CAVE CREEK – One of the best investments for your overall wellness? Seeing the dentist faithfully every six months. Mikhail Prokopets, DDS, can attest to the results of dental cleanings twice a year, so he's offering $49 checkups to new patients without insurance. That includes exam, cleaning, and x-rays.

They've also added CareCredit, a finance plan with a low interest rate, so patients can receive the dental care they need now and pay for it over time. Ask for details at the front desk.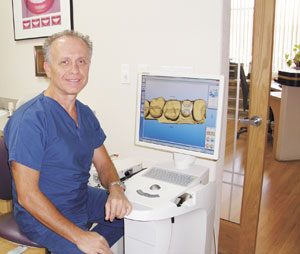 Once your teeth are in tiptop shape, there's another great deal to be had at Dr. Prokopets'. They are offering a take-home VenusWhite pro bleaching kit (35% strength) for $200. Included are custom made trays, six tubes of bleach and a paste for sensitivity.

While pearly whites may be the sole goal of many, the correlation between good health and oral hygiene can't be disputed. Recent studies reveal that the premature loss of teeth, meaning those in their 40s and 50s, can lead to more rapid and more pronounced Alzheimer's. And with the epidemic of obesity affecting two-thirds of all adults, as the incidence of diabetes increases, periodontal disease is on the rise as well.

A trip to the dentist biannually may not seem like a big deal, but it could just be a life saver! If you're scared, Dr. Prokopets' staff is exceptionally calming and the good dentist is gentle and eager to explain what he is doing to put you at ease.

Call for an appointment at 480-515-1464. The office is located at 28260 N. Tatum Blvd.