MAY 9, 2012
Obituaries
Julian E. Peagler, Jr. "Peg"
Jan. 31, 1920 – May 3, 2012 | Paradise Valley, Arizona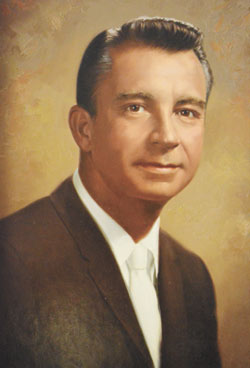 Julian was known in the automotive industry as an iconic leader for many years. He was a consultant not only to small dealers, but to Chrysler Motors, General Motors and Hertz Corporation.

Born in Tifton, Ga., as a young man, an excellent swimmer, Julian became a head lifeguard in Florida, then on to be chef on the Rockefeller yacht. Julian worked on the Civilian Conservation Corps project and in two months became project manager. He served in WWII in the Army Air Corps.

Julian moved to California, and opened Ford, Chrysler and Cadillac dealerships. In 1956 he moved to Phoenix, Ariz., opened "Pegler's Dodge City," then, "Freeway Dodge," "Jeep AMC," and Pegler's Leasing Co. He served as president of the Arizona Automobile Dealers Association. Julian was still involved with vehicles in the movie industry; therefore, many celebrities would arrive in Phoenix and the parties were many!

As a member of Phoenix Country Club, White Mountain Country Club and Pinetop Country Club, he was an avid golfer and really loved playing gin rummy with the boys.

Julian was a devoted husband to his wife Beverly for 35 years, father of sons Richard (Catherine), Marc, Robert (deceased) and grandfather to Dallas, Jordan, Connor and Matthew.

For years, Julian has been involved in the family business, "Frontier Town", in Cave Creek, Ariz. He loved the western way of life and Cave Creek was special.

Ninety two years have come and gone for Julian, but he leaves us with unforgettable memories!!

God speed – we love you.

In lieu of flowers, donations may be made to the Cave Creek Museum, P.O. Box One, Cave Creek, AZ 85327.
Babette "Babs" Robinson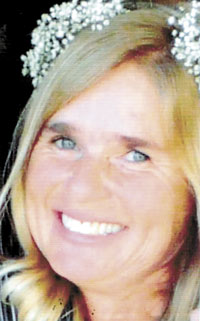 Babette "Babs" Robinson, 47, passed away on April 30, 2012. She will be missed by husband Zeke, her two children, Laura and Jason, her parents, Rod and Josie Johnson, her brothers, Govert and Callahan, and her sister April.

There will be a celebration of her life Saturday, May 12 at 10 a.m. at her parent's home.

In lieu of flowers the family requests donations be made to the Maricopa County Sheriff's Office M.A.S.H. (MCSO Animal Safe Haven) Unit.

You may donate by calling MASH at 602-876-1212 or mailing donations to:
Attn: MASH Sgt. Mejia
3250 W. Lower Buckeye Rd.
Phoenix, AZ 85009