APRIL 11, 2012
Desert Foothills Land Trust's 17th Annual "Sonoran Stars" fundraiser set for April 28
CAVE CREEK – Yippee-kay-ay! Desert Foothills Land Trust is once again planning its biggest fund-raiser of the year to protect the beautiful, serene landscape of our fragile Sonoran Desert.

The outdoor benefit begins at 5 p.m. with a cocktail hour and a silent auction followed by a spectacular release of a rehabilitated raptor from the non-profit Wild at Heart rehabilitation facility. The event also features a live auction after dinner, which will include unique and coveted items. Guests are encouraged to dress in casual or Western wear, and to anticipate cool evening temperatures.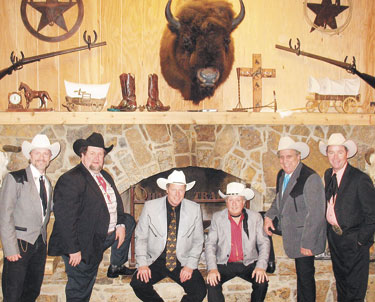 New this year: entertainment by the Sons of the Pioneers – a classic Western music act from Missouri. The Sons of the Pioneers are included in the Country Music Hall of Fame and the Western Music Hall of Fame, have two songs in the Grammy Hall of Fame, and have a star on the Hollywood Walk of Fame. They've even been named a "National Treasure" by the Smithsonian Institute!

Now more than ever, Desert Foothills Land Trust needs donor support to achieve its goal of protecting thousands of acres of our region's most important natural areas.

"We want to find the silver lining in this real estate market and continue to protect our community's most important conservation lands," Executive Director Sonia Perillo said.

Individual tickets for "Sonoran Stars" are $250 per person, and an entire table of ten can be sponsored at levels ranging from $3,000 to $10,000, or two tables can be sponsored for $15,000 or $25,000. Name or brand placement and other benefits vary at each sponsorship level. The Land Trust has also added $500 and $1,000 sponsorship levels that include name recognition for businesses and individuals, but do not include full table sponsorship.

Shuttle service to Rancho Mañana Golf Club begins at 4:45 p.m. from 38400 N. Schoolhouse Road, in Cave Creek.

To reserve seats, call 480-488-6131. For more information about Desert Foothills Land Trust, call 480-488-6131 or visit www.dflt.org.