Guest Editorial
BY DWIGHT KEHOE | FEBRUARY 8, 2012
Open Letter to Georgia Secretary of State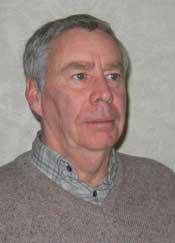 To: Secretary of State, Mr. Brian Kemp
Date: February 5, 2012
Re: Eligibility Ruling of Feb/4/2012 (Judge Malihi)

Dear Brian Kemp
I am writing this letter to you not as an attorney, a Democrat or Republican, but as a citizen that has become very concerned with the direction this country has taken over the span of my lifetime.

As of this date you have no doubt been contacted by many people from both sides of this issue, many with law degrees or years of political activism, all of whom can better address the legal issues and social consequences, much better than this retired contractor. So I want to address this issue with you on the field of personal foreboding that I just can't shake.

It has been and remains to this day, my belief, that what has made this country the greatest place to live, in all of recorded history, is that wonderful and brilliant document, authored by intellectual and God loving geniuses, the United States Constitution. It is true that our country is made up of many cultures and many religions whose people left their homes in far away lands to come here and have contributed mightily to what we are.

As the US Constitution allowed for every citizen to pursue success, happiness and fortune, to the best of each one's ability and desire, because of the promise that the rule of law, as opposed to the rule of man, would protect their rights and their property, so too did it draw to this country, the best the world had to offer. This is what America is and America is the US Constitution.

Clearly the Constitution has been under attack from the left and from the right for many years now. This past week, as Judge Malihi's obviously political ruling settled over this nation like a dark onerous cloud, one could not help but think the enemies of our democratic republic are winning in their struggle to destroy the freedoms we have for so long enjoyed.
Whether it be in sports, business or legal contracts, if any rule is allowed to be ignored or misused, for any purpose, the system will break down. Mr. Kemp, so many of us out here, fear for our children and theirs as we see, time after time, this system breaking down.

Just a few words on the ruling this past week. Not being an attorney, but having developed a sense of what is fair and what is not, when we watched as the defendant in the case, not only refused to provide evidence, in accordance with the court order and the election laws of Georgia, but also refused to even participate, that sense of "rule of man" descended on us like hammer and, shall I suggest, sickle? There appears to have been no "peril," except to our freedom.

As you review this ruling there are a few things I know you are aware of and hopefully you will consider:

1. Why did the Judge make a ruling on "credibility" of the witnesses without either cross examination or appointing an expert to review the charges and testimony?

2. Why did the Judge reach out to a lower court ruling, where clearly the few people involved in that case had no clue about Article II, and ignore case after case from our own United States Supreme Court? Could it be because he was operating on an agenda as opposed to the law?

3. If the Judge was going to allow the defendant not to attend or testify under oath and thereby made his ruling based upon the "defense" he provided for the defendant, why were the plaintiffs not given the opportunity to cross examine the Judge before he made his ruling?

4. Since Judge Malihi was performing as the defendant's advocate, should he not have been put under oath and questioned as to why he refused to have other experts verify that the birth certificate is a forgery and that Obama's SSN failed E-Verify instead of simply dismissing the testimony?

5. If Judge Malihi was going to allow the defendant not to participate, should he have cross examined the plaintiff's witnesses as to why he thought they were not credible? Or is it possible, that line of questioning would serve no purpose to the preconceived outcome?

6. Could it really be possible that the brilliance of our founding fathers faltered when they wrote the special qualifications for the President and Vice-President in regards to the "Natural Born Citizen" clause? Or would anyone with a modicum of sense believe they thought the foreign affiliation protection they sought would be accomplished by only one parent being a citizen? If we were to take that as possible we would have to believe, that in their time, Thomas Jefferson and John Jay would have no problem with the King of England being the father of the next President.

If any Judge or any politician, can pick and choose, for ideological reasons or convenience, which part of the Constitution they will adhere to, there will be no future for this country.
The founding fathers gave us a way to alter the Constitution for parts that may have become obsolete or not practicable. That of course is the Amendment process, which, by the way, does not include ruling from the bench by some idealistic jurist.

Mr. Kemp, I know it would take a great act of courage for you to not just accept this very unfortunate ruling by one of your judges. This case will be destined to go down in history as the most one sided ruling in the favor of a defendant that didn't even provide a defense.
While it would be much easier on you personally, as well as the short time comfort of your department, to just agree with Judge Malihi and allow an ineligible candidate on your ballot, the long term effect on the slow degradation of the rule of law will be moved forward in a new giant step.

What is it that I and millions of Americans across this country would like the Honorable Brian Kemp do? Simple. Before you accept or reject the ruling of the Judge in this case, we would like you to perform a review of the following points.

1. Why Judge Malihi did not ask for verification on the forged birth certificate and mal-use of Social Security numbers.

2. Why did he select a lower court's clearly mis-evaluated ruling in stead of being guided by decisions form the United States Supreme Court?

3. Why were the plaintiffs not given the opportunity to cross examine the Judge on the defense he donated to the defendant?

4. Has there been any contact between the defendant and Judge Malihi that has not been made part of the court record?

If these issues are addressed and reasonable answers obtained, consistent with the concept of law, then any decision you make will at least be done after a full accounting. No one can ask for more than that.