BY LINDA BENTLEY | JANUARY 25, 2012
Watch Obama ballot challenge hearing live on streaming video
Placing the burden of proof with Obama will assure he will necessarily put up his case for eligibility, or else be stricken from the Georgia ballot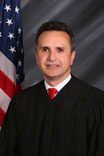 ATLANTA – The Article II Political Action Committee (ArtIIPAC) received permission last week from the Georgia Office of State Administrative Hearings to provide live streaming video coverage of three cases that will be heard by Deputy Chief Judge Michael Malihi (r), the first cases to address whether President Barack Obama's is constitutionally eligible to appear on the Georgia primary ballot.

Streaming video with gavel to gavel coverage of three cases will begin at 7 a.m. Arizona time (9 a.m. EST) on Thursday, Jan. 26 at www.art2superpac.com.

ArtIIPAC Director Helen Tansey described the event as "The hearing of the century for the (alleged) crime of the century," referring to the "breathtaking implications" that an illegal president could be occupying the White House or appearing on the presidential ballot.

The three cases being heard will begin with Attorney Van Irion, representing plaintiff David Welden; then Attorney J. Mark Hatfield, representing plaintiffs Carl Swensson and Kevin Powell; and finally Dr. Orly Taitz, Esq., representing plaintiffs David Farrar, Leah Lax, Cody Judy, Thomas McClaren and Lauri Roth.

On Dec. 15, Obama's Attorney Michael Jablonski filed a motion to dismiss all three of the challenges to Obama's qualifications for office.

On Jan. 3, Malihi denied his motion to dismiss, stating Georgia law requires candidates for federal office to meet the constitutional and statutory qualifications for holding the office being sought and the plaintiffs, as electors eligible to vote for the defendant, timely filed challenges with the secretary of state before the Nov. 29, 2011 deadline.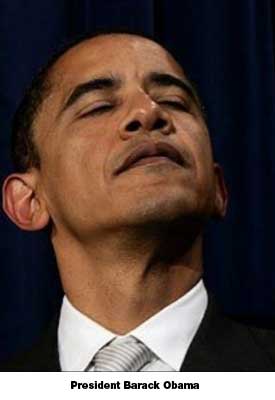 While Malihi denied Taitz's motion to take depositions, he also denied Obama's motion to quash the subpoena compelling his attendance at the Jan. 26 hearing.

Jablonski argued the subpoena, if enforced, would require Obama to "interrupt duties as President of the United States" to attend a hearing in Atlanta, Ga.

Malihi responded, "However, defendant fails to provide any legal authority to support his motion to quash the subpoena to attend. Defendant's motion suggests that no president should be compelled to attend a court hearing. This may be correct. But defendant has failed to cite to any legal authority evidencing why his attendance is 'unreasonable or oppressive, or that the testimony … [is] irrelevant, immaterial, or cumulative and unnecessary to a party's preparation or presentation at the hearing, or that basic fairness dictates that the subpoena should not be enforced."

On Jan. 19, Hatfield filed a motion for determination of placement of burden of proof, asking the court to make that determination prior to the Jan. 26 hearing.

Malihi ordered Jablonski to respond by noon on Jan. 23.

The procedures of the Georgia Office of State Administrative Hearings require the burden of proof to be placed upon the agency, in this case the secretary of state's office (SOS).

But, because the SOS was only involved as a matter of procedure, Hatfield was requesting that the court properly place the burden of proof to lie either with the plaintiffs (i.e., to prove the defendant ineligible) or with the defendant (i.e., to prove himself eligible).

Article II, Section I, Clause 5 of the U.S. Constitution states, in pertinent part, "No Person except a natural born Citizen, or a Citizen of the United States, at the time of the Adoption of this Constitution, shall be eligible to the Office of President …"

Hatfield argued Georgia statute requires "Every candidate for federal … office who is certified by the state executive committee of a political party or who files a notice of candidacy shall meet the constitutional and statutory qualifications for holding the office being sought."

Citing Haynes v. Wells, Hatfield said the entire burden of proof is placed upon defendant "to affirmatively establish his eligibility for office," and stated, "Plaintiffs Swensson and Powell are not required, and should not be required, 'to disprove anything regarding [Defendant Obama's] eligibility to run for office …'"

Referring to Jablonski's argument in his motion to quash in Taitz's challenge, Hatfield said he seemed "to somehow be contending that the fact defendant Obama currently occupies the presidency is, in itself, evidence of defendant Obama's constitutional eligibility to that office."

"On the contrary," wrote Hatfield, citing Malone v. Minchew, "there is [no] presumption, at least not a conclusive presumption, that a person named or appointed to an office ... was eligible and qualified to hold the office. Such qualification or eligibility depends upon facts which, when challenged and drawn in question in a proper judicial proceeding, is a judicial question to be determined by the courts."

Hatfield also argued "basic fairness" would dictate the burden of proof should rest upon the individual seeking to qualify for the office being sought, not plaintiffs being placed in a position of trying to "prove a negative."

Considering "[a]ll of the facts and evidence that one would naturally assume would be supportive of defendant's eligibility for office are in the possession and control of the defendant. Defendant should not be permitted to 'back his way into office' by withholding testimony and evidence which are necessary to a judicial determination of whether he is actually eligible to serve," Hatfield said placing the burden of proof with Obama will assure he will necessarily put up his case for eligibility, or else be stricken from the Georgia ballot.
These three eligibility cases are the first to address Obama's constitutional eligibility to hold the office of president.

Ballot eligibility challenges are also pending in other states, including Arizona, in an attempt to prevent Obama from appearing on the ballot in those states.