BY LINDA BENTLEY | JANUARY 11, 2012
Man who killed deputy also responsible for Sedona murders
Drew Maras is sounding eerily similar to Jared Loughner, the disturbed 23-year-old gunman charged with shooting Rep. Gabrielle Giffords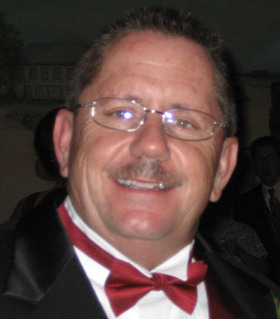 ANTHEM – Maricopa County Sheriff's Deputy William Coleman, 50, was shot and killed shortly after 4 a.m. on Sunday when he and two other deputies responded to a possible burglary in progress call in the Anthem community.

When deputies arrived behind the CVS shopping center at the northwest corner of Anthem Way and Galvin Parkway, Coleman tapped on the window of a minivan parked outside the Anthem Medical Plaza, where Drew Ryan Maras, 30, emerged from under a blanket and began shooting at him with a semiautomatic rifle.

The other deputies returned fire, killing Maras.

Arpaio said although Coleman was wearing a vest, that kind of body armor is no match for semiautomatic weapons.

While Maras fired 29 shots, Coleman's vest was pierced twice by .223 caliber bullets.

Coleman, a 20-year veteran and the first MCSO deputy to be killed in the line of duty since 1995, leaves behind a wife and four children, including a 4 and 7-year-old.

The incident was still under investigation several hours later with the entire shopping center cordoned off with crime scene tape and it was unknown if anything was stolen by Maras.

Deputies also rescued a pit bull that was inside Maras' van.

On Sunday Arpaio said, "Unfortunately, one of our deputies was killed in the line of duty today. It is extremely sad for everyone. He was an excellent officer."

Due to the type of weapon used, there was speculation the incident was related to the shooting deaths of two New Hampshire visitors, whose bodies were discovered two days earlier in a red Subaru with the engine still running at an overlook in Sedona.

On Tuesday, MCSO confirmed the victims in the Sedona incident, identified as James Johnson and Carol Raynsford, both 63, were shot with the same semiautomatic .223 rifle.

Yavapai County Sheriff Scott Mascher said, "I don't think we will ever know the motive" for the murdered couple, as robbery did not appear to be a motive.

Details about Maras have also been emerging, since MCSO released his identity on Tuesday.
And Maras is sounding eerily similar to Jared Loughner, the disturbed 23-year-old gunman charged with shooting and killing six people, including U.S. District Court Judge John Roll and injuring 14 others, including Rep. Gabrielle Giffords, at a public event in Tucson one year ago to the day, of Coleman's murder.

It appears Maras had just moved out of his Peoria apartment days earlier and may have been living in his van.

He worked as a temporary employee with the Peoria Parks and Recreation Department until November 2011.

Maras was described by his neighbors at the Peoria apartment complex as a loner and someone who kept to himself, but became more talkative when discussing his book, "Open Your Eyes to 2012 and Beyond," which provides "evidence" of an apocalyptic event that many believe will occur on Dec. 21, 2012, the end of the Mayan Calendar, along with his research of UFO incidents.

Maras served approximately four years of a six-year commitment in the U.S. Marine Corps in the 4th Marine Division in Chicago, leaving in 2003, although it remains unknown why he left early.

He enrolled in studies at Arizona State University during the spring and summer of 2004.

However, it appears Mara had a run-in with the law in 2000 while living and attending school in Gunnison, Colo., where he was arrested for under-age possession of alcohol and burglary for stealing a keg of beer from an office at Western State College where he was enrolled for one semester.

The charge was later reduced from second degree burglary to criminal mischief.

Records indicate Maras was sentenced to probation, 15 days in jail, a fine and was ordered to have a mental health evaluation.

While he was supposed to serve his jail term in Lake County, Ill., where he is originally from, there is no record of Maras ever serving any time in the Lake County Jail, although the Lake County Sheriff's Office has a record of an incident in 2010, when his grandmother called 911 after Maras took some of her prescription medication in a possible suicide attempt.

According to MCSO, a flagpole has since been erected in Anthem at the scene of Coleman's murder, where people have created a shrine by leaving flowers and other mementos.

Public visitation to pay respects to Coleman will be held from 6 to 8 p.m. on Thursday, Jan. 12 at the North Phoenix Baptist Church, 5757 N. Central Ave., Phoenix.

Services will be held at the same location at 10 a.m. on Friday, Jan. 13.

Immediately following, the funeral procession will head to Phoenix Memorial Park, 200 W. Beardsley Road, Phoenix, where gravesite services will be held, complete with bugle, bagpipes and flyovers.

The cemetery is located along the westbound frontage road off the 101 Loop at 2nd Ave.
While the route of the procession is unknown, people can expect many road closures and heavy traffic in the area.

According to MCSO Lt. Rich Burden, an account has also been set up with Desert Schools Credit Union to assist Coleman's family. Anyone wishing to make donations should make them to the Deputy Coleman Memorial Account: 6000123586.