DECEMBER 7, 2011
Obituaries
Hon. Ralph G. Smith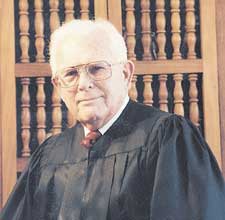 Hon. Ralph G. Smith, Jr. 88 of Cave Creek lost his 3 year battle with cancer on Nov. 30, 2011, at home surrounded by his loving wife and family.

Born May 7, 1923 in Davenport, Iowa, Ralph met the love of his life, and wife of 61 years, Elba while attending law school at Northwestern University.

As a child on the Mississippi River and later as a young man on the Great Lakes, he was a Sea Scout aboard the last three-masted schooner, and was one of only 100 enlisted sailors that successfully "tested" into the Naval Academy from thousands of exam competitors. As a teenager, he traveled to Chicago, slipping into clubs, absorbing as much Blues and Jazz music as possible. Later, he kept a detailed journal as he explored all of Mexico and Central America, often as a hitchhiking tourist. He was as under-stated a man as the word "unpretentious" can support.

After Elba gave birth to children, Ralph III and Raquel in Puerto Rico, and Teresa in Iowa, the Smith Family moved West to Phoenix in 1956. Ralph became an Asst. U.S. Attorney and was a trial attorney, just like his dad. Handling receivership of Arizona Savings and Loan, he tried a case with his assigned assistant, William Rehnquist, who later became Chief Justice of the United States Supreme Court. The family grew by three as Elba gave birth to the youngest three, Dan, Angela, and Laura in Phoenix. She also yearned for room to ride the Paso-Fino horses of her youth and convinced Ralph to move to Cave Creek in 1966 where Ralph, Elba, and the 6 kids sent a shock wave of growth to the school and town.

Ralph would tell you his best of friends were made in Cave Creek, neighbors tracking down lost livestock, stringing barbed wire, or digging out wells. In 1976, Ralph became a judge for the City of Phoenix for the next 18 years. It didn't change him none, still one of the locals. His frequently published editorials in the local news revealed he could tell a story about nearly every citizen in the county, including his family. He cared so much for all of us.

In his integrity, kindness, and family values, he is survived by Elba, his wife, his 6 children, 20 grandchildren, numerous great-grandchildren, and Mary Ann Swanzey, his sister.
A Memorial Mass will be held at Our Lady of Joy Catholic Church, 36811 N. Pima Road, Carefree, on Wed. Dec. 14, 10:30 – 11:30 a.m. and covered dish reception at the church 11:30 a.m. - 2:30 p.m.
Lorraine E. Sponheimer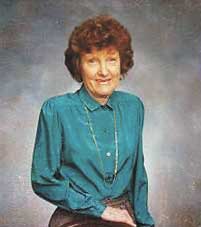 Lorraine E. Sponheimer, 87 of Phoenix, passed away peacefully on Dec. 2, 2011.

Lorraine was a long time employee of the Spirit in the Desert Retreat Center in Carefree, Arizona. She was preceded in death by her husband Robert E. Sponheimer. She was the beloved mother of Patty (Bruce) Thomas, Donna (Dan) DeMatio, Nancy (Richard) East and Tom Sponheimer. She was the loving grandmother to Rachael and Lucas DeMatio, and Cameron and Connor Sponheimer; the sister to Audrey and Janice, and her many nieces and nephews. She was also predeceased in April by her daughter-in-law Christine Sponheimer.

A Memorial Service will be held Saturday, Dec. 17, 2011 at 2 p.m. at the Desert View Bible Church, 105 W. Carefree Highway, Phoenix, AZ 85086. In lieu of flowers please send donations in Lorraine's memory to Desert View Bible Church Children's Building Fund, 105 W. Carefree Hwy, Phoenix, AZ 85086. Arrangements entrusted to Advantage Colonial Chapel. To view memorials and send condolences please visit AdvantageFunerals.com.