NOVEMBER 22, 2011
4th Annual Carefree, Arizona Christmas Festival Dec. 9 – 11
Three day Christmas Festival features Electric Light Parade and Holiday Fireworks Extravaganza, Real Snow, Live Music, Carolers, Christmas Gift and Food Market
CAREFREE – Imagine a quaint town named Carefree set high in Arizona's Sonoran Desert, transformed into a lighted Christmas winter wonderland.

Experience it yourself at the 4th Annual Carefree Christmas Festival, taking place along Easy Street in downtown Carefree, Friday, December 9 through Sunday, December 11.

Free holiday events for the entire family throughout the weekend include a Saturday evening Electric Light Parade and Holiday Fireworks Extravaganza, live music, a gift and food market and 25 tons of real snow.


The Electric Light Parade, sponsored by the Carefree Resort & Conference Center, features more than sixty lighted entries. The parade begins at 6 p.m. on Saturday, followed by the Holiday Fireworks Extravaganza at 8 p.m. Parade attendees are encouraged to arrive early and bring lawn chairs to get a prime viewing spot.

The Carefree Christmas Gift Market by Magic Bird takes place throughout the weekend and features 100 gift vendors offering a wide array of holiday gift shopping and seasonal food and drink favorites.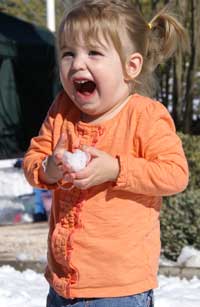 Real snow is the highlight of the Kid's Zone, open throughout the weekend. More than 25 tons of snow, a snow slide, bounce house and other activities are available for children of all ages. Boots, hats and gloves are recommended. Rural-Metro firefighters will host a marshmallow roast and Toys for Tots donation drive Friday and Saturday evenings from 5 – 9 p.m.

Sunday's events include Doggies of the North Pole, featuring comedic canines that were once rescue dogs and are now the stars of the show. A pet parade begins at 9 a.m. with prizes going to the pets with the best holiday costumes. Also on Sunday, an art auction will be held to benefit pet rescue organizations. All local rescue organizations are encouraged to attend.

Other Carefree Christmas Festival activities include Nutcracker Ballet excerpts, horse-drawn carriage rides, a farmers market, a North Pole mailbox and much more.

"Let it snow," said event creator Jo Gemmill. "This festival was created so that every child could experience the beauty of a holiday winter wonderland."

Nearly 20,000 people are expected to attend the holiday festival in a town of only 3,400 residents.

Festival hours are 10 a.m. – 9 p.m. on Friday and Saturday, and 10 a.m. – 5 p.m. on Sunday.

For information and a full schedule of events, visit CarefreeChristmasFestival.com.