NOVEMBER 16, 2011
Obituary
Lee R. Ballard
Lee R. Ballard, 86, of Cave Creek, Ariz., passed away November 4, 2011. After spending a wonderful night with new friends, Lee danced his way back into the arms of his beloved Maggie. Lee was born April 24, 1925, in Middletown, Ohio to Floyd and Nanny Ballard.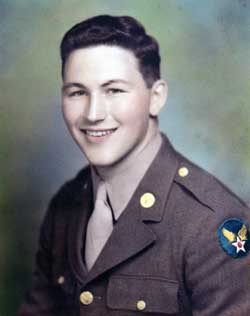 A proud member of the greatest generation, Lee served as a PFC in the 243rd Army Air Force Base Unit as a remote control turret mechanic on the B-29 Super Fortress.

Graduating from Miami (Ohio) University with a B.S. in Business in 1949, and being a born salesman, Lee's career began with the Philip Carey Company in 1963 and culminated with his ownership of Lee R. Ballard and Associates, a roofing manufacturer's distribution company located in Akron, Ohio. Lee and Maggie retired to Cave Creek in 1993 to be closer to family.

Lee's family was his passion and he was a devoted father and benevolent dictator to his three children. Lee was a handyman extraordinaire and enjoyed woodworking and carpentry, fashioning several keepsakes for family members throughout the years. An ace mechanic, Lee enjoyed restoring historic automobiles and had a special fondness for his 1966 Lincoln Continental. His declining eyesight kept him on the sidelines recently but he was always there with guidance and direction for other's projects.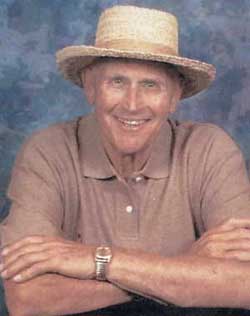 Lee's greatest gift to his family and friends was his courage and fortitude in combating several health issues in his later years, but he continued to persevere and maintain his always present cheerful and positive attitude. Lee also possessed the gift of gab and was at his finest in regaling friends (and strangers) with his many stories, limericks and jokes.

Preceded in death by his parents, Floyd and Nanny Ballard, brother Jack, sister Helen and his wife and forever friend Maggie, surviving family include sons Michael and Scott (Lisa) Ballard, daughter Leslie (Don) Kepple, grandchildren Kristin (Joe) Lewis, Dane Ballard, Meggan Ballard (Cesar) Gomez, Christopher and Amy Ballard and Rob Kepple and great-grandchildren Sage, Sierra and Gray Lewis along with a host of nieces, nephews and cousins.

The family would like to thank those who made Lee's last years enjoyable and contributed so much to his quality of life, including Dr. John Bickle and the staff of Black Mountain Family Practice, the wonderful volunteers at Foothill Caring Corp and caregivers Mary Anne and Genevieve.

Cremation has taken place and Lee's spirit was reunited with Maggie's in a ceremony at Sunset Point. Memorials on Lee's behalf may be made to Foothills Caring Corp, P.O. Box 831, Carefree, AZ 85377 or Honor Flight Arizona, P.O. Box 1693, Sun City, AZ 85372-1693.

Illegitimi non Carborundum!