BY LINDA BENTLEY | OCTOBER 19, 2011
Supporters rally around Pearce
MESA – Tea Party leaders, elected officials and citizens turned out en mass at Hohokam Stadium on Friday night for a rally in support of State Senate President Russell Pearce, R-Mesa, who is fighting to keep his senate seat in a controversial recall election. Keep reading ...
BY LINDA BENTLEY | OCTOBER 19, 2011
MCSO nabs Cave Creek residential serial burglar
CAVE CREEK – Last week, Maricopa County Sheriff's deputies arrested Cave Creek resident Salvador Hugo Fonseca, 21, for a rash of residential burglaries that had been plaguing the town during the past few weeks and for trafficking in stolen property. Keep reading ...
BY LINDA BENTLEY | OCTOBER 19, 2011
Plowing new ground in Cave Creek
'How common is it to have a beer and wine bar at a car wash?'
CAVE CREEK – Mayor Vincent Francia opened up Monday night's council meeting by thanking Town Manager Usama Abujbarah and Marshal Adam Stein for doing a great job over the weekend with the events in town. Keep reading ...
BY LINDA BENTLEY | OCTOBER 19, 2011
Second Carefree survey coming to a close
Carefree citizens still have until the close of day Friday to complete the second survey dealing with the town's economic base and strategy for future planning.

Because Carefree does not assess a property tax, public services and infrastructure improvements are funded primarily through sales tax.

The initial survey indicated 71 percent of respondents favored a broader assortment of businesses to enhance the town's revenues.

To provide more clarity and direction to council, this second survey focuses on further defining the supporting demographics in the local market area, further determining what local residents will support, develop an understanding of their shopping preferences, and further ensure the prudent use of public resources.
OCTOBER 19, 2011
Statement of Superintendent of Public Instruction John Huppenthal on the release of Arizona's new A-F Accountability Letter Grades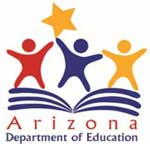 October 12, 2011 – Over the past 10 months I have traveled all over our great state speaking and listening to the public on a wide range of education issues. One thing that I have heard time and again from parents is that they wanted to know how they could find out just how well their child's school was doing in providing a quality education.
Keep reading ...