BY TANYA WYMAN, DVM | OCTOBER 12, 2011


Did You Know?
Unusual, perhaps useful facts,
to know
Did you know that snakes have no eyelids? They have specialized scales that protect their eyes.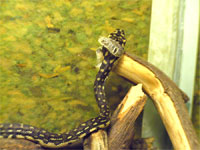 Did you know baby rattlesnakes often pack a more powerful punch in their bite than adults? They think everything is food!

Did you know that birds need at least eight hours of sleep per night?

Did you know that desert tortoises, like us, can have different colored eyes?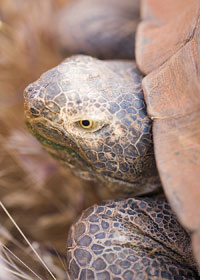 Did you know that some of the major bones in a bird's wings and legs are hollow and a part of the respiratory system? A bird with a compound fracture (open to the outside) in one of those bones can potentially drown if it lands in water.

Did you know heartworm disease has increased in incidence in the Phoenix area in recent years?

Did you know most snakes have only one functional lung? Water snakes, on the other hand, have two lungs that extend the entire length of the body.

Did you know the scream of a barn owl sounds like the creature from the movie Alien? Barn owl screams are probably also the reason forests were deemed haunted in past centuries.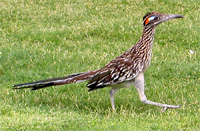 Did you know a roadrunner will easily lose its tail if it's grabbed by it?

Did you know that the only beneficial way to treat a snakebite is with antivenin? Cut and suck, applying a tourniquet, etc., do not help, and may hurt the healing process.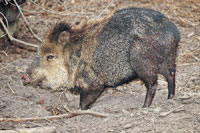 Did you know that javelina do not have a distinct breeding season? Because of this, babies can be seen all year!

Did you know Harris hawks hunt in packs? They are the only bird of prey to do so. You can sometimes see them perching on one another's shoulders.

Did you know there are more bat species than all the other mammalian species combined?

Editor's Note:
An additional interesting bit from Fred McLemore: "Did you know that butterflies taste through their legs?"
OCTOBER 12, 2011
Wounded Warrior Project's Phoenix Soldier Ride set for Oct. 22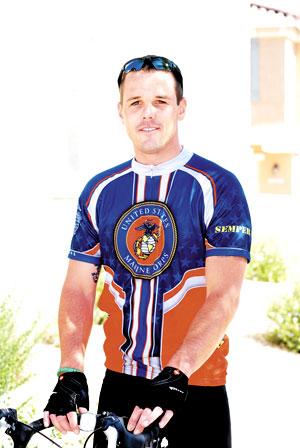 The Wounded Warrior Project aims to honor and empower injured U.S. servicemen and women. Soldier Ride, open to everyone, is a cycling event that helps wounded warriors get back on the road.

Wounded Warrior Project's Soldier Ride will take place Saturday, Oct. 22 in the Phoenix area. This cycling event, to help wounded warriors restore their physical and emotional well-being, also raises awareness for our nation's wounded warriors who battle the physical and psychological damages of war and gives the public a chance to ride alongside and honor these men and women.

The start and end location for the ride is Rodeo Park, 1590 E. Lost Dutchman Blvd. in Apache Junction, but the 47 mile ride covers much of the valley so if you want to show your support there is a location near you from which to do so. View the Phoenix Soldier Ride route map.

Schedule of events:
7 a.m. Registration and Packet Pick-up Opens
8:45 a.m. Kick-off Celebration
9 a.m. Ride begins
Post-ride – Community Picnic

Please help support the Soldier Ride locally by sponsoring Kyle Ruch, pictured. Through Kyle's experiences in the United States Marine Corps he has developed an enthusiastic passion for giving back to the men and woman of the United States Armed Forces.

He boldly stated his goal was to be, "To ride 100 miles in the Soldier Ride as well as raise $10,000 for the Wounded Warrior Project." He hopes to surpass his goal.
Click here to donate.

Or mail your donation ("SR Phoenix Kyle Ruch" in the memo line) to the attention of Melissa Darin, Wounded Warrior Project, 4899 Belfort Road, Suite 300, Jacksonville, FL 32256.
For more information visit: soldierride.org.
BY THOMAS MCGUIRE | OCTOBER 12, 2011
Premier of Cave Creek Uncovered
Fundraiser for Cave Creek Museum
Narrated by Bob Boze Bell, the film features often humorous interviews with Arizona State Historian Marshall Trimble and many other local figures such as Mayor Vincent Francia, Bev Brooks, Judy Darbyshire, Grace Schoonover and a touching group of women who raised their families here before Cave Creek was incorporated.

The film is as eclectic and dynamic as the community itself. Even back to the time of the Apaches, Cave Creek has always set itself apart from other places. Its western style is independent and bristly, not unlike our beloved High Sonoran Desert. As Mayor Francia states, "(With Cave Creek's) cast of characters ... You're not going to get bored in Cave Creek. That is never going to happen."

Cave Creek Uncovered features archives of the Cave Creek Museum and was produced locally by long-time resident and professional film producer Suzanne Johnson. DVD copies are available at the Cave Creek Museum: 480-488-2764.
OCTOBER 12, 2011
11th Annual Foothills Empty Bowls Project Lunch set for Friday, Oct. 21
Food bank demand increased nearly 700 percent since 2007
CAREFREE – The Sonoran Arts League, the Town of Carefree, Marjon Ceramics, Laguna Clay and Carefree Resort & Conference Center are inviting the public to help fight hunger at the 11th Annual Foothills Empty Bowls Project Lunch set for Friday, October 21 from 11 a.m. to 1:30 p.m. at Carefree Town Center.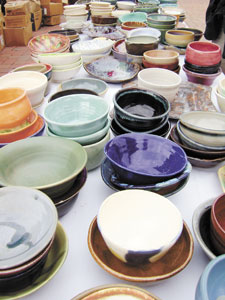 As in previous years, patrons can purchase an original, hand-crafted ceramic or glass bowl for a minimum donation of $15, dine on pasta provided by Carefree Resort & Conference Center, and bid on the artwork offered by members of the Sonoran Arts League in the silent auction. Credit cards are accepted. Proceeds benefit the Foothills Food Bank and Resource Center.

Thanks to the efforts of local artists and students, over 2,000 bowls will be available to generate much needed funds for The Foothills Food Bank, which assists families who reside in Anthem, New River, Desert Hills, Carefree, Cave Creek and other North Valley areas.

Pam DiPietro, the food bank's executive director, said the need for services has increased nearly 700 percent since 2007.

Not only has the demand for food increased, so has the demand for financial assistance.

"Monetary donations are just as vital to us as the actual food," she said. "People call every day to ask for help to pay a utility bill, a medical bill, a car repair, rent … you name it, they ask for it. And, they need to have a shut off or eviction notice for us to help them," she said. "We work closely with the local St. Vincent De Paul and Salvation Army within our service area to help people in need."

For more information about the 11th Annual Foothills Empty Bowls Project, call 480-488-1145 or visit www.SonoranArtsLeague.org or www.foothillsfoodbank.com.
OCTOBER 12, 2011
Architects' Own Homes Tour 3 proudly presented by Gnosis, Ltd.
CAVE CREEK – Gnosis, Ltd. will present its signature event, the Architects' Own Homes Tour November 11 – 13. Distinct from homes architects build for clients, this tour showcases residences designers have built for themselves – their own dwellings, their own experiments.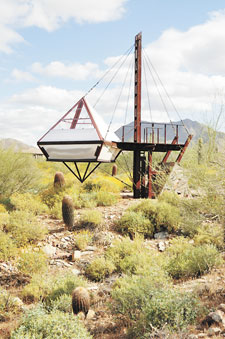 "This well-received Valley-wide exhibition has been produced by Gnosis only twice since the organization was founded in 1997," says Suzanne D. Johnson, Executive Director. "Proceeds from the Architects' Own Homes Tour 3 ("AOHT3") will be donated to the Frank Lloyd Wright School of Architecture and Gnosis, Ltd."

"Gnosis believes that through an examination of the process of creativity, people might better understand themselves," notes Johnson. "The late Carefree architect, Al Beadle (1927-1998) exhorted his colleagues to live in their own laboratories prior to foisting their ideas on others."

Frank Lloyd Wright purported a similar notion at the school of architecture founded in his name. During the winter months when students reside at Taliesin West, shelters are built in the desert where the students live while pursuing their studies. Some of these unique shelters will be open to the public for this Gnosis event.

To kick off the AOHT3 two-day self-driving Tour, ticket holders will be invited to attend a Symposium on the evening of November 11, at Taliesin West. Moderated by Gnosis founding member, ASU President's Professor Max Underwood AIA and hosted by the Frank Lloyd Wright School of Architecture, the evening's short presentation will be followed by a cocktail party to meet the participating AOHT3 designers.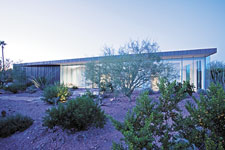 The Tour will feature a total of twelve architects' residences open for viewing on either Saturday, November 12, or Sunday, November 13. Ticket holders will receive maps at the time of ticket purchase and set their own schedule.

Tickets are $65, with $50 student tickets available with proof of student status. Tickets include admission to the Symposium/Party on Friday, followed by the self-driving Tour on Saturday and Sunday. Visit www.gnosisltd.org or call Suzanne D. Johnson at 480.488.2691 for more information or to purchase tickets. Gnosis, Ltd. is a 501(c)3.