BY LINDA BENTLEY | AUGUST 31, 2011
D.C. judge rules against Taitz in SSA case
'The requested birth certificate has nothing to do with this case …'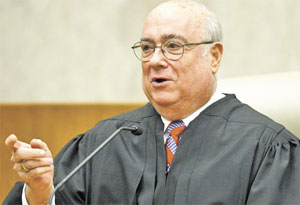 WASHINGTON – On Tuesday, U.S. District Chief Judge for the District of Columbia Royce C. Lamberth ruled against Dr. Orly Taitz, Esq. on all her motions before the court in a case against Social Security Administration Commissioner Michael Astrue, which arose out of the SSA's denial of a Freedom of Information Act (FOIA) request for a copy of President Obama's application for a Social Security number.

Included in the motions on which Lamberth ruled was a motion to compel compliance with a subpoena issued by Taitz to the Director of Health for the State of Hawaii.

That subpoena sought access to the original long-form birth certificate issued to Obama in 1961 for examination.

Lamberth stated, "The requested birth certificate has nothing to do with this case, which relates to plaintiff's FOIA request for various documents in the possession of the SSA. Inspection of the birth certificate would resolve none of the issues before this court. Accordingly, plaintiff's motion to compel is denied."

When Sonoran News asked Taitz if Lamberth's order will affect her motion to compel hearing in Honolulu scheduled for Sept. 14, she said she wasn't sure and it would depend on the judge in Hawaii.

However, since the hearing on Taitz's motion to compel was scheduled as a result of an ex-parte filing in Honolulu stemming from her case in D.C. against Astrue, it would appear the court in Hawaii will not be able to compel compliance with a subpoena in a case that has already been adjudicated.